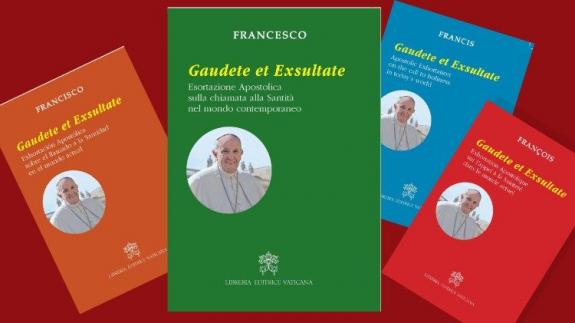 From the pope's timely and welcome exhortation released today:
114. We need to recognize and combat our aggressive and selfish inclinations, and not let them take root. "Be angry but do not sin; do not let the sun go down on your anger" (Eph 4:26). When we feel overwhelmed, we can always cling to the anchor of prayer, which puts us back in God's hands and the source of our peace. "Have no anxiety about anything, but in everything, by prayer and supplication with thanksgiving, let your requests be made known to God. And the peace of God, which surpasses all understanding, will guard your hearts…" (Phil 4:6-7).

115. Christians too can be caught up in networks of verbal violence through the internet and the various forums of digital communication. Even in Catholic media, limits can be overstepped, defamation and slander can become commonplace, and all ethical standards and respect for the good name of others can be abandoned. The result is a dangerous dichotomy, since things can be said there that would be unacceptable in public discourse, and people look to compensate for their own discontent by lashing out at others. It is striking that at times, in claiming to uphold the other commandments, they completely ignore the eighth, which forbids bearing false witness or lying, and ruthlessly vilify others. Here we see how the unguarded tongue, set on fire by hell, sets all things ablaze (cf. Jas 3:6).

116. Inner strength, as the work of grace, prevents us from becoming carried away by the violence that is so much a part of life today, because grace defuses vanity and makes possible meekness of heart. The saints do not waste energy complaining about the failings of others; they can hold their tongue before the faults of their brothers and sisters, and avoid the verbal violence that demeans and mistreats others. Saints hesitate to treat others harshly; they consider others better than themselves (cf. Phil 2:3).
The entire document,  "Gaudete et Exsultate," — "Rejoice and be Glad" — is available online here.