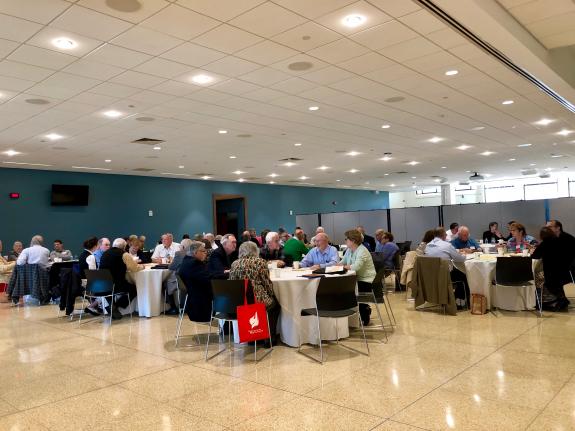 I spent a wonderful day Saturday with some of the deacons of Bridgeport, Connecticut and their wives, speaking at their diaconal convocation. The event took place at Fairfield University on a glorious spring day. It was great to experience not only the warm weather (at last!) but also the warmth, hospitality and enthusiasm of this group.
I concluded the day with a meditation I like to read at these events: "A Deacon's Prayer" by Deacon Lazaro Ulloa:
Make my heart like Yours, that I may forgive everything and love beyond my own human frailty. Come live within me, that I may die to myself so You may fill my very being. Let me serve others as You would serve them, that in doing so I may serve You. Do not let me fail, oh Lord, or lead Your people astray. Allow me to live in Your presence today, that tomorrow I may die in Your hands and may You raise me one day that I may touch your face and live in Your glory.
You can find the full text here. 
I met a few Facebook friends for the first time and ran into an old friend from Brooklyn, Bridgeport's Bishop Frank Caggiano.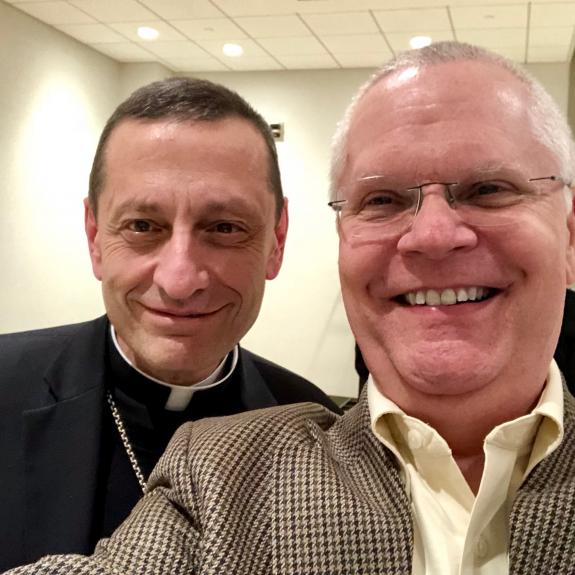 Meantime, there was time for strolling the grounds. The campus is lovely and bucolic. It ain't Brooklyn.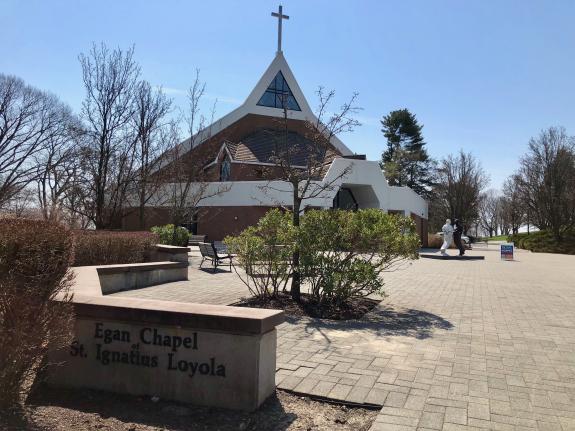 I spent some time at the Egan Chapel of St. Ignatius of Loyola—Fairfield is a Jesuit university—and was struck by this unusual and dramatic statue of the saint near the front door.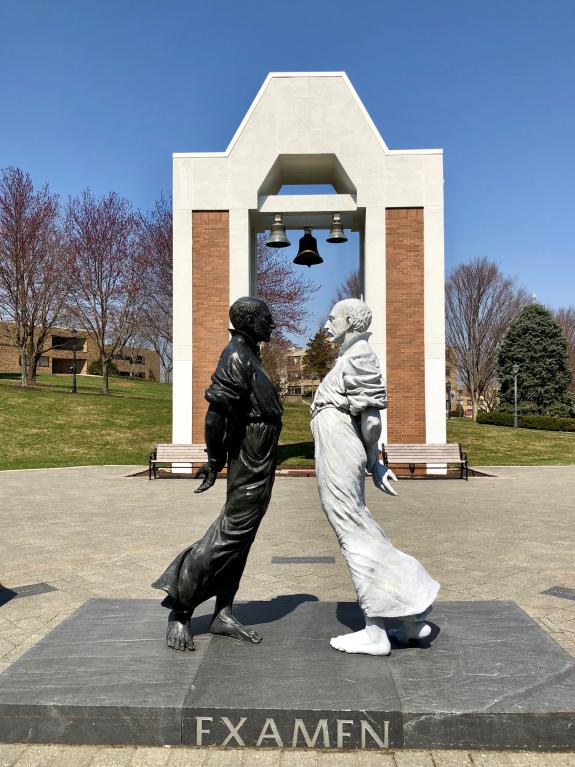 The interior is spacious and light-filled.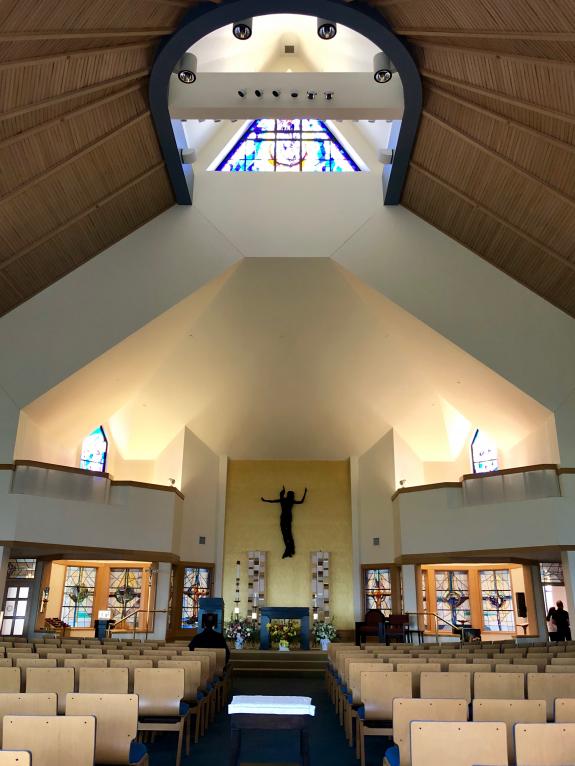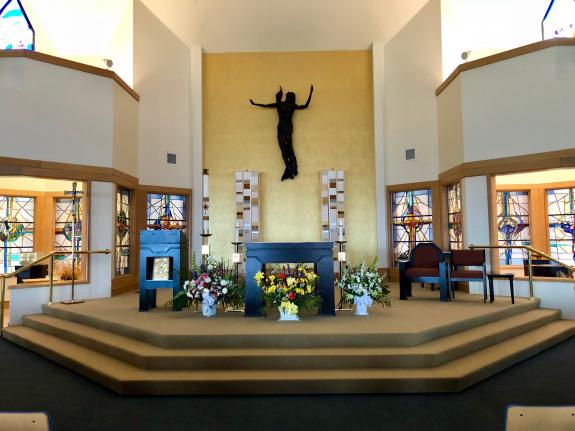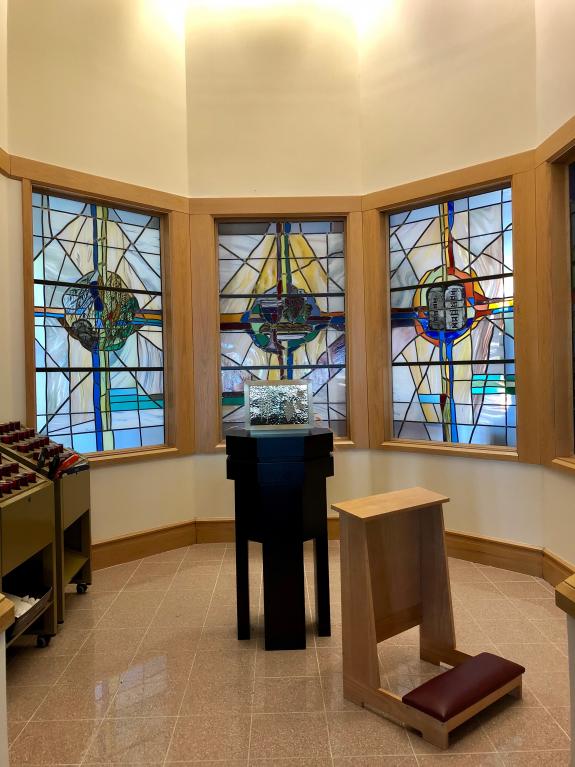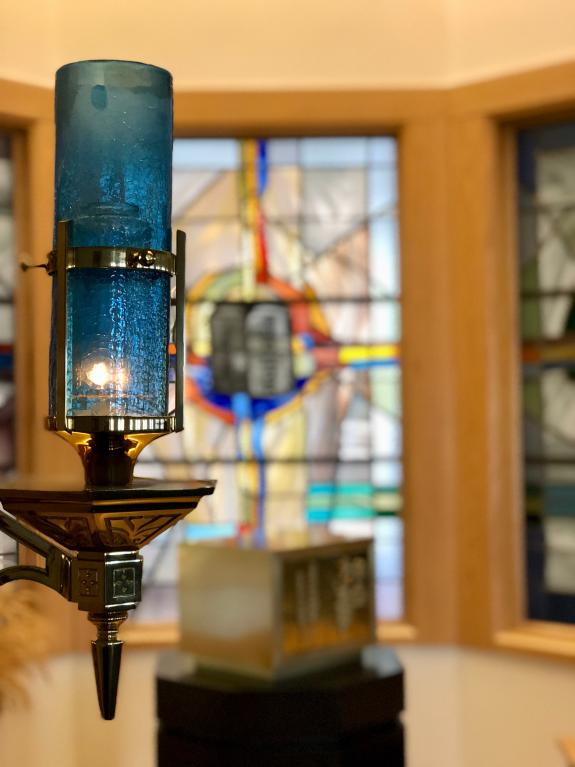 Stained glass windows depict moments from the life of Ignatius.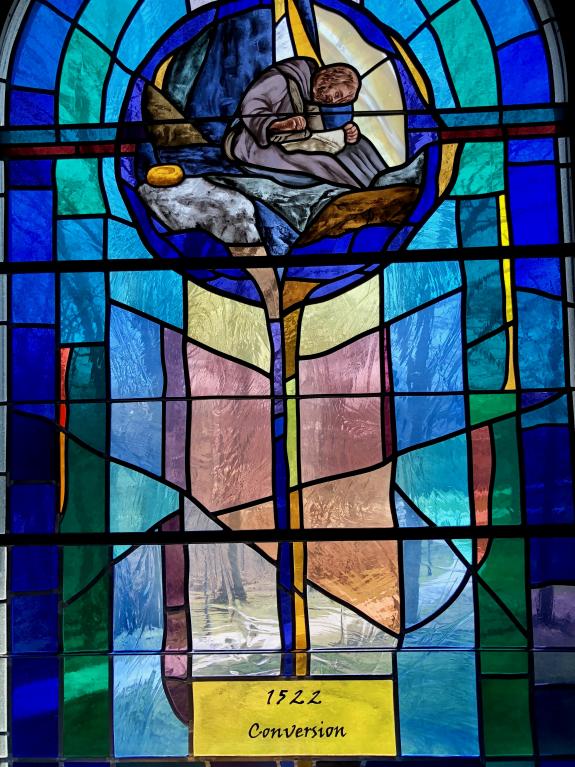 The day concluded with Mass celebrated by the bishop, and a delicious dinner catered by the university. (I'll spare you the pictures of the apple crisp with whipped cream that ended the evening and which, in addition, effectively ended any diet I was hoping to follow this Easter season…)
But a great time was had by all. Thank you, Bridgeport, for making yet another boy from Brooklyn feel right at home!