So I'm here in Bay Shore, New York, some 40 miles east of Queens and JFK Airport, leading a retreat for deacon candidates who will be ordained next year for the Diocese of Brooklyn. The retreat is being held at the Montfort Spiritual Center—at one time, a minor seminary for young men studying to be priests for the order founded by St. Louis de Montfort.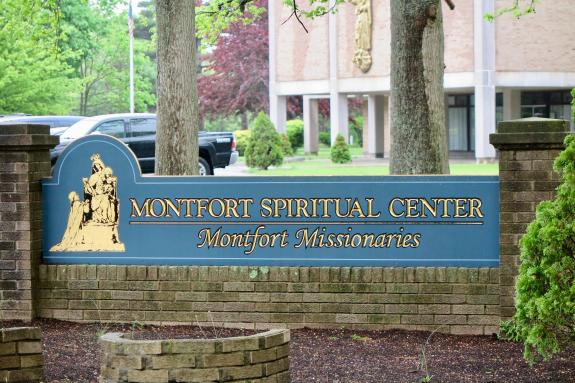 The building itself is nondescript and uninviting, especially on a cold and drizzly Saturday.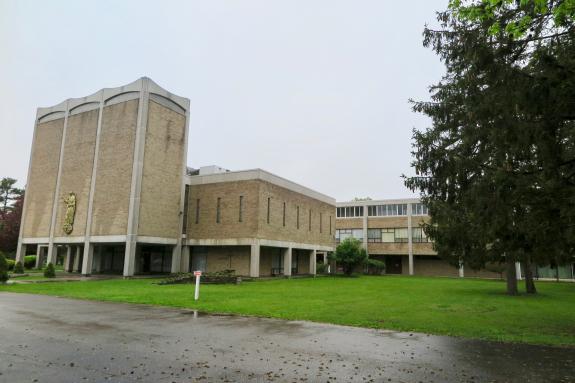 But the chapel inside is another story.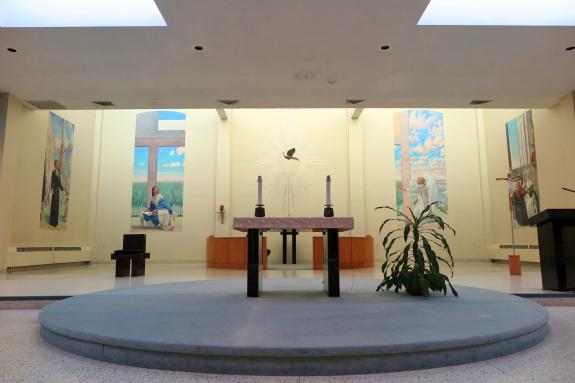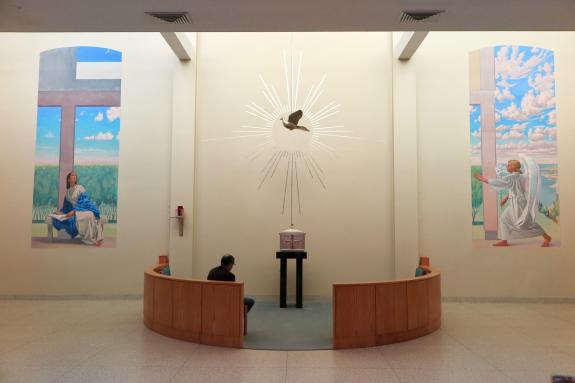 The frescoes by James Lecky, depicting the Annunciation, are extraordinary—with the Holy Spirit hovering over the tabernacle—and Mary, ever-watchful, depicted against a breathtaking panorama of limitless blue sky.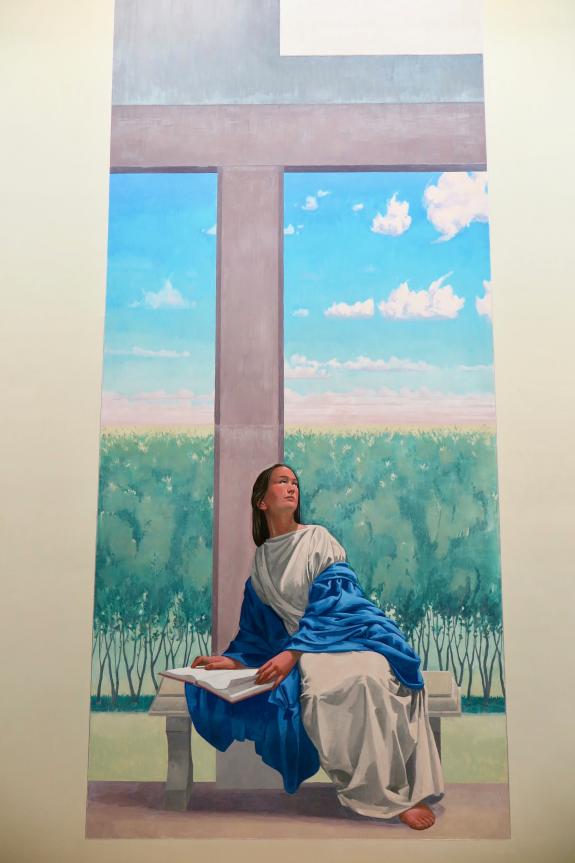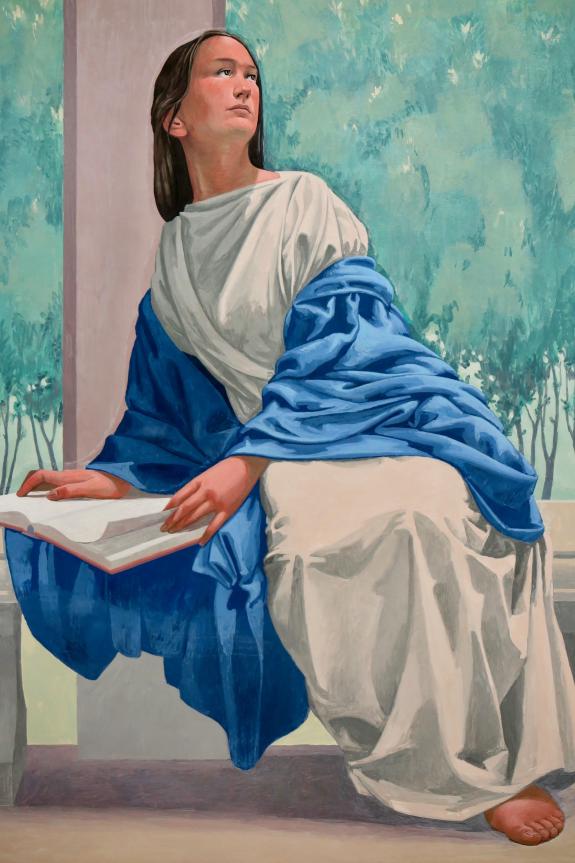 I did a little digging and found this story from The New York Times from 1997, describing this remarkable undertaking:
With its 1960's facade, the Montforts' mission is a glass and brick structure in the best fashion of institutional Americana. But on the inside there's a different story. In a plain second story chapel, Jim Lecky, an artist from St. James, works on an enormous fresco in the Raphaelite tradition. It is a labor of another era — in more ways than one.

"When I was commissioned to do this project, I considered all the options — canvas painting or a typical wall mural," said Mr. Lecky, an art professor at Suffolk Community College and a regular exhibitor at Setauket's Gallery North. "I realized that only a true fresco could best complement the renovated chapel space."

True fresco is the technique of applying fresh pigment to wet plaster. Unlike the commonly used plaster of paris, fresco plaster is a mixture of lime, sand and water prepared by the artist immediately before use.

In order to maintain a wet painting surface, only a small area is plastered and painted at a time and requires a fast, efficient technique. After laying the surface, the artist applies a subject to the wall by rubbing charcoal powder over a perforated full-size sketch of the area to be painted. Instead of premixed acrylic or watercolor paints, fresco artists like Giotto and Michelangelo traditionally worked with pure, powdered pigment mixed with water, providing vibrant color. Mr. Lecky is using this method also.
Read more. And if you find yourself in this corner of Long Island, stop by for a visit. This is a rare and inspiring treasure. You won't be disappointed.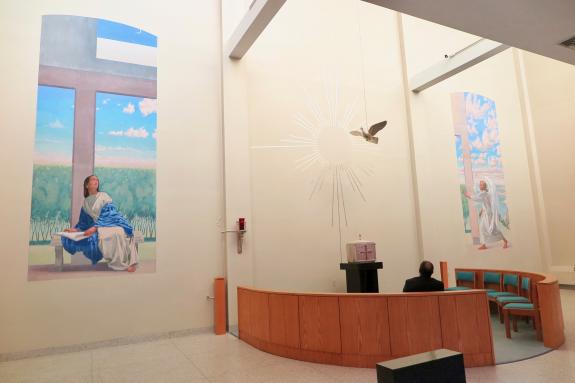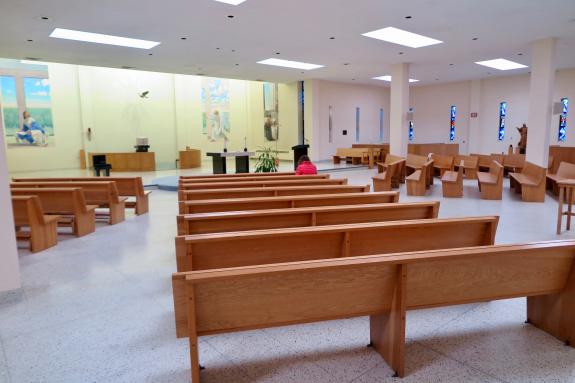 All photos by Deacon Greg Kandra
UPDATE: A group photo from the retreat! Here are some of the deacon candidates and their wives, along with Bishop James Massa, Deacon Jorge Gonzalez (director of the diaconate program) and Your Humble Blogger and wife in the front. It was a great weekend, with some great people. I look forward to the ordination. The church in Brooklyn will be richly blessed. Come, Holy Spirit, indeed!