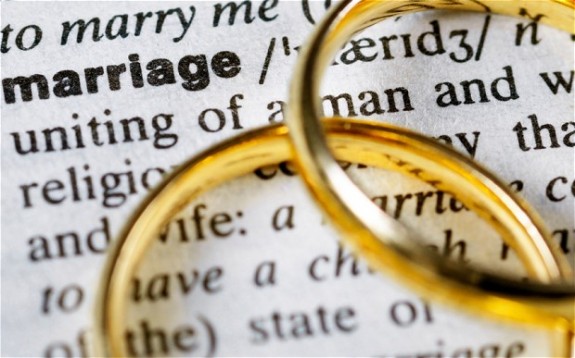 That's the central point that canonist Ed Peters makes in his post today, but he goes on:
Whether it makes practical sense, however, to ordain married men is quite another matter, and whether such ordinations would detract from the appreciation of celibacy itself as "a special gift of God" that has finally, Deo gratias, made its way into codified law (Canon 277), is also quite a different matter. Both of these concerns require searching consideration, this, especially in times not given to doing searching consideration of complex issues.

Here, though, I make two different points.
You'll want to read on to see what he has to say.
Of particular interest is what he has to say about the concept of the "simplex priest," which is not terribly different from what I described a few months ago:
Imagine if you will:

A married man in his 50s, perhaps with grown children, is ordained to be a priest. He has a full time job in the community, maybe as a banker or a lawyer or a teacher or a grocery clerk, and he lives near the church. But a couple days a week, he is on call to visit the sick at hospitals, to meet with couples about marriages and baptisms and annulments, to hear confessions and to celebrate Mass. He might say a couple Masses on the weekend and preside at funerals when he's on call. His role is, in a sense, supplemental—to assist the priest or pastor in his job, thus freeing up the "full time" priest to devote his life completely to his flock. This kind of "worker priest" doesn't receive a salary; he doesn't live in the rectory.  He serves, really, as a volunteer.

In other words: he serves in the same capacity as a deacon.

This isn't too far-fetched. Many of the married men who are now ordained as priests for the Latin rite (through the Pastoral Provision) have full or part time jobs outside the parish, to help support their families, and do not live in the rectory.  And Orthodox clergy often work day jobs to make ends meet. (This profile of a priest outside Chicago who also works in a factory is just one notable example.)

A cadre of "part-time priests" could help provide sacraments where they might not otherwise be offered; they could help staff parishes that might face closing; and they could help lighten the load of overburdened priests who are often stretched too thin. (I visited Connecticut not long ago and met one pastor serving as the only priest at two parishes. He spent his Sunday bouncing back and forth between churches several miles apart to celebrate multiple Masses. There's got to be a better way.)
Dr. Peters also raises, in the second part of
his post,
his ongoing concerns that Canon 277, demanding "perfect and perpetual continence" from married clergy, is being flouted (by both deacons and priests).
Some in Rome disagree — I posted on that a few years back — but read what the good doctor says. Among other things, he argues simply that the law should be revised or updated to suit modern circumstances.
UPDATE: Cardinal Robert Sarah had some choice words on this subject Monday during a homily, warning that admitting married men to the priesthood would be a break with apostolic tradition. Details: 
Robert Cardinal Sarah, prefect of the Congregation for Divine Worship and the Discipline of the Sacraments, said that "serious consequences" would arise in the Church if she were to admit married men of sound reputation, or "viri probati" into the priesthood.

The Cardinal, who is 72, made these remarks in a homily he gave on Monday at the Mass celebrating the conclusion of the annual Pentecost pilgrimage from the Cathedral of Notre Dame de Paris to the Cathedral of Notre Dame de Chartres.

Addressing the priests in a massive crowd that spilled out into the cathedral's forecourt, the Guinean prelate begged them to remember the meaning of their celibacy:

"Dear fellow priests, always keep this certainty: to be with Christ on the Cross is what priestly celibacy proclaims to the world," he said.

"The plan, again advanced by some, to detach celibacy from the priesthood by conferring the sacrament of the Order on married men ("viri probati") for, they say, 'pastoral reasons or necessities,' would have serious consequences, in fact, to definitively break with the Apostolic Tradition," he added.

Sarah intimated that ordaining married men would not "perpetuate" the priesthood of Christ.

"We would manufacture a priesthood according to our human dimension, but without perpetuating, without extending the priesthood of Christ, obedient, poor and chaste," he said.