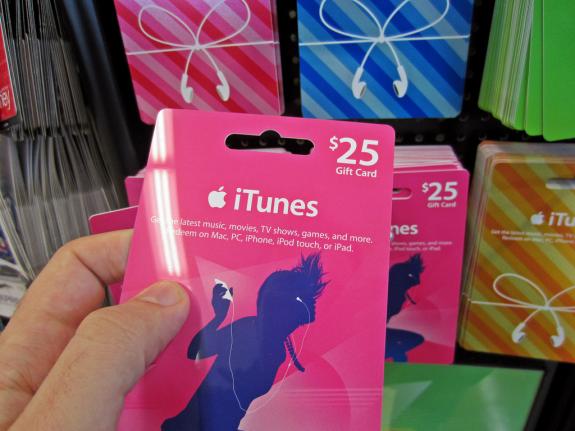 Beware. It's happening in Florida, but could be cropping up elsewhere.
UPDATE: Since posting this, I've heard from a number of people around the country that this is happening in their area, too—not just Florida. One place it's hit: the Archdiocese of Washington. 
Here's how it works, from The Tampa Bay Times: 
Some Catholics in the Tampa Bay area have been hit by scammers sending requests, purportedly from their parish priests, for iTunes gift cards.

Father John Tapp of Nativity Catholic Church in Brandon alerted the Roman Catholic Diocese of St. Petersburg after he learned that his staff had received such requests.

"We sent out an email to all of the pastors to be aware of this," said Teresa Peterson, spokeswoman for the diocese, which encompasses Citrus, Hernando, Hillsborough, Pasco and Pinellas counties.

"I have heard back that two other parishes in the diocese have had the same thing going on," Tapp said. "We have someone who monitors our website, our Facebook page. She noticed some activity. … What someone is doing is making up an email address with something that is approximate to my name and would go through a list of our ministers and contact them."

He said the emails contain fake requests from priests asking that iTunes gift cards be sent to another address so they may be given to someone in need.

"One of our ministers did buy a card and sent it off. I think it was for $200," Tapp said, adding that the man reported the incident to the Hillsborough County Sheriff's Office.

Kevin Doll, spokesman for the Pasco County Sheriff's Office, said the agency's economic crimes unit is not aware of gift card scams targeting Catholic churches. He said, though, that gift cards are used in a variety of scams.

For instance, he said, a scammer might pretend to buy something online and send the seller a counterfeit check for more than an item costs. Then he'll tell the seller he made a mistake, "just send me the rest in gift cards," Doll said.

That leaves the seller out of the item he's selling and the money he paid for the gift cards, Doll said.
Read the rest. And be careful.