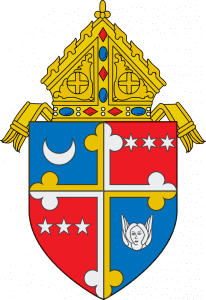 Earlier today, several critics — notably, Elizabeth Scalia — pounced on a multimedia effort by the Archdiocese of Washington called "The Wuerl Record."  It laid out Cardinal Donald Wuerl's efforts to combat clerical sex abuse when he was the bishop of Pittsburgh. It was not well-received:
This is the sort of action we usually see being taken by a Chairman of the Board, or a CEO, or a politician, and that's very telling; it exposes a mindset that is geared toward management and administration, with a less-than-optimal pastoral sensibility on display. It's all too much of the world.
Late Wednesday, Ed McFadden, Communications Director for the Archdiocese of Washington, put out the following statement on Facebook:
So a few days ago, I had the bright idea to build a webpage that would provide reporters and others with information about Cardinal Wuerl's record in Pittsburgh.

Despite the horrific details in the Pennsylvania Grand Jury Report, child sex abuse at the hands of priests was a scourge he took on the best way he could in a time when, as the report makes clear, few other bishops were willing to do. We knew there would be criticism after the report was released, and rightly so, but we also wanted fair coverage, So the Archdiocese of Washington put up the page "Wuerl Record" so that reporters – who have not covered the Cardinal or the Church before – would have the full picture.

In hindsight, it was a mistake, and the criticism leveled at me (though most folks didn't know it was me) was fair. The page was a distraction and there are far bigger issues to be addressed than a webpage. So we took the page down, and posted some of the material on our media page on the ADW website. As communicators we try to be transparent. The webpage was an effort to be transparent, and my taking it down and acknowledging that it is down is shared in the same spirit.

Let's please pray for all those affected by this horror, the reopening of old wounds and the creation new ones, and that we may move forward toward healing.
Amen.