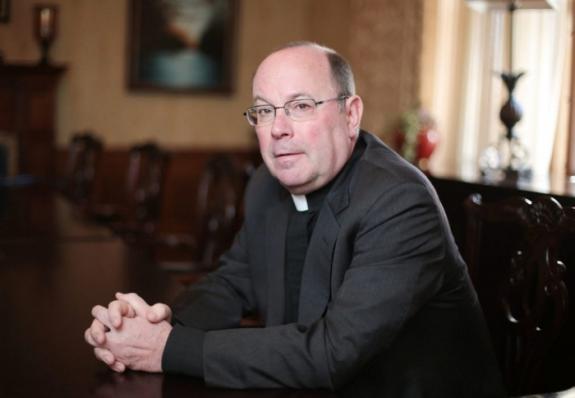 Just days ago, you'll recall, the university announced it was removing the names of some bishops from its buildings, in response to the Pennsylvania Grand Jury report.
Now, some sad news from the University of Scranton's beloved leader:
The president of the University of Scranton, the beloved leader who returned to campus this summer after seven years away, revealed Wednesday that he is battling Lou Gehrig's disease.

In a video message sent to the campus community, the Rev. Scott R. Pilarz, S.J., said that this spring he began to experience weakness in his hands and arms and loss of grip.

The disease, officially known as amyotrophic lateral sclerosis, or ALS, is a progressive neurodegenerative disease that affects nerve cells in the brain and the spinal cord. ALS weakens muscles and impacts physical function.

Doctors caught the disease early in its progression and started to treat the disease aggressively, Pilarz said. He said he has had no additional symptoms or side effects since treatment began.
You can watch the video announcement below. In your charity, please remember him in your prayers.