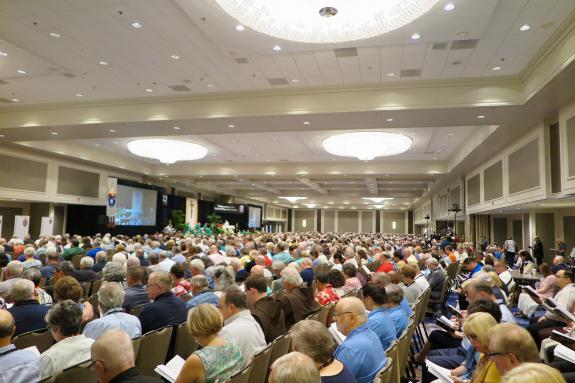 If you weren't able to make it to New Orleans last month, this is your chance to catch up on what you missed.
They've just posted the videos from all the General Sessions and liturgies for the 2018 National Diaconate Congress. The videos are available right here: at the congress website. 
They're grouped by day and date, so you can easily choose from the dropdown menu and then play a video. Each talk is 45 minutes to an hour long; the opening and closing liturgies are a bit longer.
The speaker list by date:
Monday July 23: Cardinal Joseph Tobin; Deacon James Keating; Deacon Greg Kandra

Tuesday July 24: Bishop Frederick Campbell; Bishop Shawn McKnight; Teresa Tomeo Pastore and Deacon Dominic Pastore

Wednesday July 25: Bishop Gerald Kicanas; Deacon William Ditewig; Archbishop Samuel Aquila

Thursday July 26: Closing Session with Cardinal Daniel DiNardo
Enjoy!