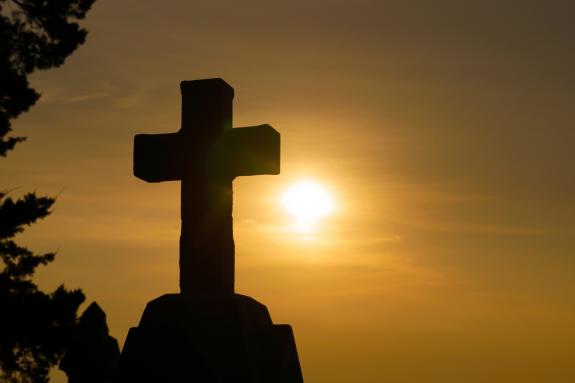 A pastor friend posted this on Facebook today: a statement he made at all the Masses at his parish. I repost here with his kind permission.
+
Four points:
First.
The Second Vatican Council teaches that the Church is the People of God. Pope Francis has spoken about "clericalism" as an illness in the Church, that pretends "the Church" means "priests and bishops," and ignores the God given grace and talents of law women and men and emphasizes the authority of clerics over their obligation of servant leadership.
Clericalism, Pope Francis said, involves trying "to replace or silence or ignore or reduce the People of God to small elites," generally the clergy. Clericalism is isolating and insular – it cuts off the "oxygen" of genuine solidarity and sharing-of-life with laypeople by creating a separate class, even a separate caste, within the Church" Clericalists cultivate the wealthy as friends and are more than comfortable in accepting gifts from them.
Russell Shaw wrote "Clericalism doesn't totally account for what has happened… but it is an important part of the explanation, and it is essential that we understand how that was so," particularly in explaining how Theodore McCarrick was able to rise so high in the Church's hierarchy.
When I came home from buying my first clerical shirts, my mother pointed to them and said, "That doesn't make you any different, you know. Those words I have taken to heart now for more than 40 years.
Second.
The secular press has done a great job of ripping through the Viganò memorandum and finding the inconsistencies and holes, just as Pope Francis had hoped they would. Archbishop Viganò took two solemn and sworn oaths as an Archbishop and as Nuncio; with his statement he has violated both. How do we put any faith in the issues he raises, especially when they appear to be so homophobicly driven?
In a column in The Daily Beast we read:
Not long after Pope Francis took office in March 2013, he ran into a wall. But it wasn't the ancient Roman brickwork built around Vatican City. It was stronger. And it came from deep within the very Church he was elected to lead. Every time he tried to introduce reform, the wall was there…. Still, Francis persevered, relying on his immediate popularity and innate charm, and soon the outside world began to look at the Catholic Church in a new, positive light under his guidance. Suddenly it was cool to be Catholic. But the traditional conservatives [mostly wealthy white Americans], within the Church didn't want to be cool, they preferred the cold Church of immovable doctrine.
It took five years, but the conservative [and wealthy powers of the Catholic Church in the United States] have finally begun to turn around the supertanker of support for the Pope, whom they seem to hate. And they did it using the one sin the whole Church is guilty of: clerical sex abuse. Francis cannot be blamed for mishandling the bulk of the Church's endemic sex abuse scandals, many of which have played out in dioceses that are run by [bishops] who would like to see him resign. There has been no major sex abuse scandal in his native Argentina – at least not yet – so his naysayers have had to pick a softer target.
Viganò's letter blindsided Francis when it was released by a string of hand-picked conservative Catholic news outlets [here in the United States] right as Francis was dealing with a whole different set of clerical sex abuse problems on an apostolic visit to Ireland, where he apologized profusely for the Church's mishandling of a century of abuse there. Francis was left speechless by the Viganò letter, and so he said nothing. In fact he told reporters on the flight back to Rome, he would never say anything, "not one word" on Viganò's accusations, and he has so far kept that promise. [Although Pope Francis did say he might have something to say later.]
"How sweet for conservatives that he [McCarrick] would be the one to bring him down," an American bishop who does not wish to be quoted by name told the Daily Beast. "It's like twisting the knife." [An American bishop.]
Popular anti-Francis conservative American Catholic sites like Lifesite and Church Millitant, and OnePeterFive [are out to topple Our Holy Father].
Vatican expert and author of The Vatican Diaries John Thavis, explained what might be behind the Pope's reluctance to engage: "If there's anything Pope Francis hates, it's gossip," Thavis says. "And I think he views Viganò's letter as 11 pages of gossip, innuendo, and outright character assassination. It's unrealistic to expect this pope or the Vatican to respond point by point to that kind of attack."
Still, Thavis says he is surprised the Vatican has not yet responded to the letter's main accusation – that Vigano alerted Francis to prior sanctions against McCarrick, and that the pope failed to follow up. "This may be a case, however, of where a full explanation would leave his predecessors, Popes Benedict and John Paul II, open to criticism,"[one of whom was recently declared a saint] Thavis says. "That's something I'm sure the pope would rather avoid, and may help explain his silence."
Third.
On Thursday, the New York State Attorney General subpoenaed all eight dioceses in New York State asking to examine their priest personnel records and abuse settlement files. The Pennsylvania Grand Jury sat for two years before producing their final report last month; the investigation went back 70 years. Again, it pains me to say, we are not through with this mess, not by a long shot; not by a long shot. The world of 2018 is not the world of 1950, and parents and victims who may have been content with secrecy back then (as long as it didn't happen to their child again) are no longer. One other thing, as you read these accounts, bear in mind the word "child" is used in its legal sense, meaning someone under 18 years of age, not just those we would ordinarily consider children.
Finally.
Thank you. Thank you for your faith in Jesus. That's what brings us all together week after week, day after day for some. Thank you for being here; I am so grateful to all of you. Thank you for supporting me in these difficult times when I am forced to say some hard things. The Church is the People of God, not just the Pope, Cardinals, bishops, priests, and deacons. When I was ordained, I was permanently configured to Christ, to act in His person. The catechism refers to that permanent configuration as an "indelible character" which was imprinted on my soul, a character that calls forth from me servant leadership. Yes, I know we refer to Christ as the King but I also know we always recognize His crown is of thorns and His throne is the Cross.