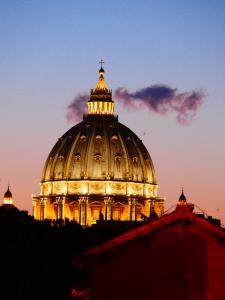 Legatus is a large and growing lay organization of Catholic business people founded by Thomas Monaghan, the man behind Domino's Pizza and the Florida town of Ave Maria. It describes its members as "Ambassadors for Christ in the Marketplace."
As the National Catholic Register put it last year, noting its 30th anniversary:
Members are inspired to make a difference by living out their Catholic faith.

Members must be Catholics in good standing and an owner, chairman, president or CEO of a business with a minimum of $6.5 million annual revenue and at least 49 employees, or, for a financial service company, with at least 10 employees and $275 million in assets under management. Membership grows through word of mouth, and the only advertisement is with bishops, who must give permission for a chapter to form in their diocese.
Now, Legatus has taken an extraordinary step in response to the current crisis facing the Church. The letter below was sent to members today, stating:
"The Board has decided to place the Holy See annual tithe in escrow, pending further determination (by the Board). We certainly pledge our continued devotion to Holy Mother Church, and recognize the tithe has been an important commitment of Legatus since our founding. However, in light of recent revelations and questions, we believe it appropriate to respectfully request clarification regarding the specific use of these funds."
Read it all below.