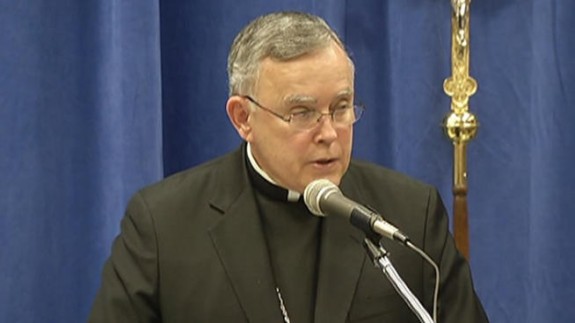 Edward Pentin reports: 
There is no such thing as an LGBTQ, "transgender" or "heterosexual" Catholic and such designations have never been true in the life of the Church, nor should they used in Church documents, Archbishop Charles Chaput of Philadelphia said in his intervention at the Synod on Youth today.

Reflecting on Chapter IV of the synod's instrumentum laboris, or working document, Archbishop Chaput, who is a member of the synod's permanent council, said what the Church "holds to be true about human sexuality is not a stumbling block."

"It is the only real path to joy and wholeness," he continued. "There is no such thing as an 'LGBTQ Catholic' or a 'transgender Catholic' or a 'heterosexual Catholic,' as if our sexual appetites defined who we are; as if these designations described discrete communities of differing but equal integrity within the real ecclesial community, the body of Jesus Christ."

The acronym LGBT, a version of LGBTQ — both of which have been favored by the homosexual lobby — was used in the  instrumentum laboris. Paragraph 197 says that "some LGBT youths, through various contributions that were received by the General Secretariat of the Synod, wish to 'benefit from greater closeness' and experience greater care by the Church."

However, the term LGBT was never used in a pre-synodal document compiled by young people, contrary to assertions made to reporters by the secretary general of the Synod of Bishops, Cardinal Lorenzo Baldisseri. The cardinal nevertheless has refused to remove the acronym in the document.
James Martin responded on Twitter:
For those who object to the term "LGBT Catholics" because it's somehow divisive to recognize distinct groups within the church. We talk about, e.g., "Latino Catholics" and "Young Adult Catholics" without objection. "LGBT Catholics" are simply another member of the Body of Christ.