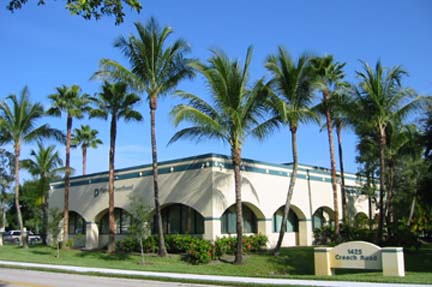 The weekly anti-abortion protest outside Planned Parenthood Naples Health Center turned violent Monday when a protester was hit several times, according to witnesses.

The victim, Joe Alger, 65, of Marco Island, was taken by ambulance to a nearby hospital for his injuries. Contacted later, Alger said he was not going to press charges.

"It's a painful situation, and I'm not going to make it any worse," Alger said.

A man fitting witnesses' description of the attacker was later escorted by a sheriff's deputy from the clinic, at 1425 Creech Road in North Naples, into the back seat of a patrol car. He was not in handcuffs.

…About 10 protesters were gathered Monday morning when a man in the building went outside and across the street and started taking pictures of the protesters, said Carol Gentile, one of the regular protesters.

Alger was on the sidewalk on the north side of Creech, on the same side of the road as Planned Parenthood, when the man approached Alger, who was saying his rosary, Gentile said.

The unidentified man got close to Alger's face and punched him, and Alger was knocked to the ground and punched a second time, she said. Other witnesses corroborated her account of what happened, adding that the man used obscene language and gestures.

"I have never ever seen this type of aggression or fighting (here)," Gentile said. "It is a peaceful protest."

Planned Parenthood spokeswoman Sarah Scully said clinic staff is cooperating with the authorities.

The Rev. Michael Orsi, with St. Agnes Catholic Church, who arrived after the incident, said there has never been any violence between protesters and anybody from inside the clinic.

"I'm shocked," Orsi said.