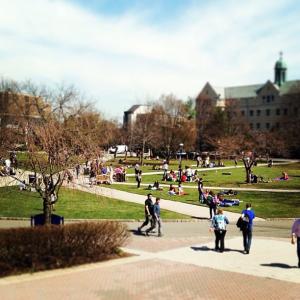 Seton Hall University's interim president sent the campus community a stern reminder to be civil to everyone — even future Catholic priests — after several cases where seminarians were the targets of verbal abuse on campus.

As the Catholic Church continues to deal with the fallout from the priest sex abuse scandal, Seton Hall Interim President Mary Meehan said seminarians studying for the priesthood have had expletives and insults hurled at them.

"Recently my office has been informed of several instances of foul language and incivility being aimed at members of our Immaculate Conception Seminary. This is unacceptable and cannot be tolerated," Meehan wrote in a letter sent Monday to students and the campus community.

Meehan said she was "saddened" to have to remind the campus to be welcoming to everyone in a year when the South Orange school has launched a series of lectures and initiatives around the themes of inclusion and diversity.