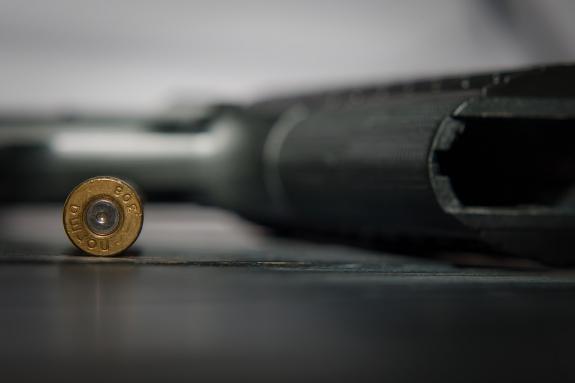 A sad sign of the times:
The power of prayer can now be measured by caliber.

While a Queens synagogue has hired a heat-packing, off-duty cop to protect its congregation on the Sabbath, Catholic churches have been taking live-shooter training and mulling armed ushers at Mass.

"It's really all about survival," said Elie Meskin, president of The Utopia Jewish Center in Fresh Meadows. "We are living in a crazy era. It's frightening and we have to protect ourselves."

…The New York Archdiocese has been quietly training its parishes in active-shooter response for months.

And Our Lady of Good Counsel Pastor Ambrose Madu told The Post his Staten Island parish will hold a meeting later this month to discuss whether the flock will reach out to off-duty cops to staff masses as ushers.

Said one Good Counsel parishioner: "In an ideal scenario, you want them to be ushers. They are walking the church. They are directing and seating the people … Our church has several entrances. They need to be watched."

Father Gerald E. Murray, pastor of The Church of the Holy Family in Manhattan, said, "It's a state of reality that there are parishioners who legally carry weapons and know how to use them, and so if they're in the parish it's a good idea to know who they are."

Joseph Zwilling, a spokesman for the Archdiocese, said pastors have been empowered to urge police parishioners to shuffle their church-going schedules so every Mass is covered. "The pastors would do this privately, one on one. … The pastor knows his people," he said. He said they "would not be serving in any particular role at the Mass other than attending."

The recommendation was included in a January memo from Cardinal Dolan to pastors that rolled out a plan for 296 parishes to undergo live-shooter training.

In May, parishioners at Our Lady of Pity on Staten Island took part in a four-hour workshop where law enforcement officers taught them to use desks to block the doors in religious-ed classrooms and run zig-zag patterns in the parking lot, the Staten Island Advance reported.