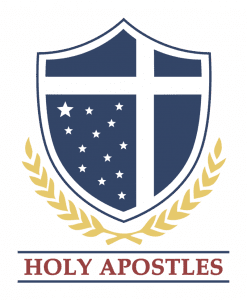 From The National Catholic Register: 
Some of the seminarians and transitional deacons at the center of an investigation into homosexual behavior and activity at a small Catholic seminary in Connecticut apparently were ordained to the priesthood for the Archdiocese of Hartford and the Diocese of Paterson, New Jersey — despite the revelations outlined in a six-year-old report obtained by the Register.

According to the 2012 report's disturbing conclusions, the homosexual activity at Holy Apostles took place in the context of a much wider homosexual network that spanned a number of U.S. dioceses as well as some foreign countries. The network reportedly involved homosexual activity between seminarians, transitional deacons and visiting priests serving elsewhere.

The rector of Holy Apostles College and Seminary and his chief investigator have come forward to publicly discuss the 2012 investigation that led to the swift removal of 13 seminarians.

Sources also told the Register that the Archdiocese of Hartford ordained a priest in 2010 who had allegedly previously been expelled from another seminary for sexual misconduct. This priest was figured in Holy Apostles' investigation and was, according to the investigation's final report, "directly involved in hosting parties and engaging in unacceptable behavior/homosexual activity with select seminarians from both the Diocese of Paterson and the Archdiocese of Hartford."

The investigation's final report was provided to the Register by Holy Apostles' president and rector, Basilian Father Douglas Mosey. He said the investigation, conducted during the spring semester in 2012, was based on eyewitness testimony and other evidence of ongoing homosexual behavior among some seminarians.