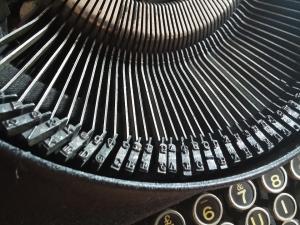 I'm delighted to share this little news about my little book: "The Living Gospel: Daily Devotions for Advent 2018" is going into a second printing, with more copies available by the middle of this month — just in time for Advent.
For those just catching up: the good people at Ave Maria Press published this conveniently-sized and conveniently-priced devotional in September: 
Deacon Greg Kandra, creator of The Deacon's Bench and popular blogger, will challenge you to celebrate Advent with patience and help you be ready for a happy and holy Christmas. He keeps you focused on the mystery of Christ's coming and shows you how to prepare your heart to welcome him.

Each two-page daily devotion offers brief Bible verses, prayers, wise and practical reflections on the Word of God, and an easy-to-do spiritual exercise that you can usually accomplish in a single day. Kandra's daily reflections will help root your Advent journey in the daily gospel readings and lead you to spiritual renewal as you get ready for Christmas.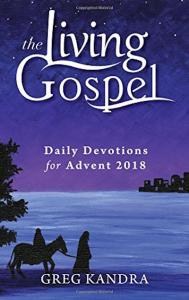 Since then, I've been humbled to hear from several parishes around the country that have ordered the book for the season — and I was delighted to read a brief review from my long-distance Facebook friend, the Rev. Bosco Peters, an Anglican priest in New Zealand:
In this book, Deacon Greg Kandra provides a wonderful 2-page reflection for every day in Advent, linked to the set Gospel reading.

Each reflection begins, "Be still, and know that I am God." This is followed by praying a verse from the psalm set with the Eucharistic reading.

…For the time-pressured, all can be done within five minutes, and, of course, extended to longer.

Greg Kandra serves as a deacon in the Roman Catholic Diocese of Brooklyn. I have known him as a wonderful e-friend for a decade now, initially through his Deacon's Bench blog. He is a man of integrity, ecumenically understanding, an insightful writer and story-teller.
Every day, I prayerfully read the Gospel reading set for the Daily Eucharist. This is the most-used systematic bible-reading arrangement in the world. It is used by Roman Catholics, Anglicans, and many others – not just by those who celebrate the Eucharist on weekdays.
(Okay: I'm blushing here. Thanks, Bosco!)
If you've already got the book, please feel free to weigh in with a review over at Amazon — where you can also cheaply and conveniently order it. Or, save yourself a step: just click the image of the book in the column on the right-hand size of this blog. That will take you directly to Amazon.com  (Kindle edition: $1!  Such a deal!)
And if you have nothing better to do: Tuesday, November 6, you can hear me talk about all this and more—book-writing, blogging, life as a deacon in Brooklyn — on Cardinal Timothy Dolan's Sirius XM radio show on The Catholic Channel. It airs live at 2 p.m. ET. Check the schedule here.