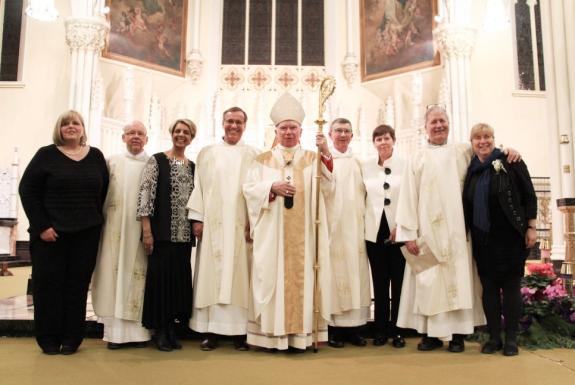 The vocation is growing among our neighbors to the north!
Details:
On Friday, December 7, 2018, four men of the Archdiocese of Kingston were ordained as Permanent Deacons by Archbishop Brendan O'Brien at St. Mary's Cathedral. Their reception of Holy Orders marks the end of four years of pastoral and theological studies, prayer, and service activities. Each of these men will be assigned a pastoral appointment that will complement his Ministry of Charity, which is the central aspect of the deacon's life and ministry.
The new deacons are Deacon Paul Bowman, Deacon Allan Hogan, Deacon Peter Kelly, and Deacon Nicholas Whalen.  Read more about them here.  
Congratulations and welcome, brothers! Ad multos annos!