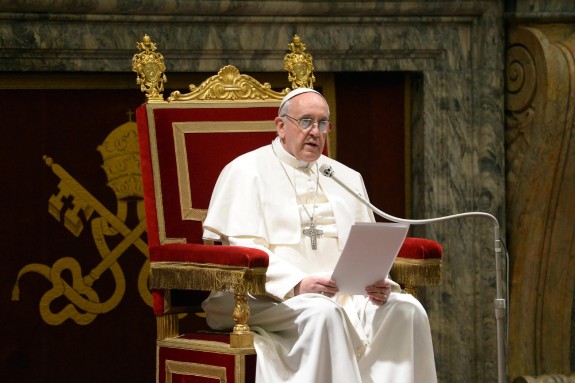 From CNS:
In today's climate of mistrust, rejection and nationalism, the world urgently needs peacemakers and politicians who protect and lovingly serve others, Pope Francis said in his annual message for the World Day of Peace Jan. 1.

"Terror exerted over those who are most vulnerable contributes to the exile of entire populations who seek a place of peace," he said, and "political addresses that tend to blame every evil on migrants and to deprive the poor of hope are unacceptable."

Instead, political life can and should be "an outstanding form of charity" when it is exercised with a "basic respect for the life, freedom and dignity of persons," the pope said.

Holding political office and having political responsibility "constantly challenge those called to the service of their country to make every effort to protect those who live there and to create the conditions for a worthy and just future," he said.

"One thing is certain: good politics is at the service of peace," Pope Francis wrote. "It respects and promotes fundamental human rights, which are at the same time mutual obligations, enabling a bond of trust and gratitude to be forged between present and future generations."
You can read the full message here.