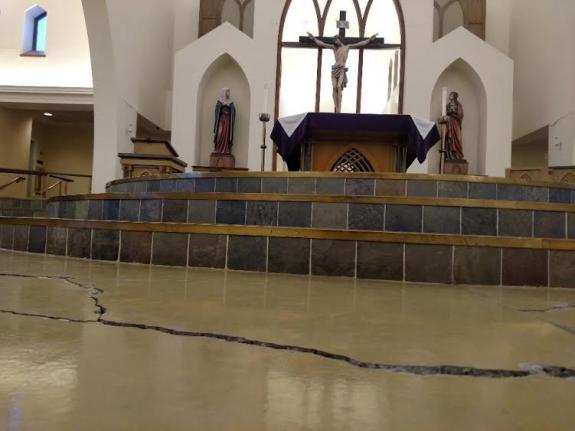 Yesterday, I received an email from Deacon Jim Lee, from Eagle River, Alaska. His parish church, St. Andrew's, was hit hard by the massive earthquake that rocked the region on November 30 — by cruel coincidence, the feast of St. Andrew.
As you may recall, Alaska was hit by a 7.0 earthquake:
Alaska Gov. Bill Walker (I) issued a disaster declaration after the quake and said he spoke to President Trump Friday morning. Walker said Trump told him, "we will fix Alaska" and the federal government will spare no expense.

Walker surveyed the damage in a Blackhawk helicopter with the National Guard Friday afternoon, and noted he does not think it will be a matter of a week or two to recover. "It will take longer than that to repair," Walker said during a news conference.

Traffic lightened as the sun set. Lines at the few open gas stations thinned. But going into the weekend, residents were apprehensive with aftershocks preventing them from feeling completely steady. The public radio station fielded multiple calls about the cleanliness of the water supply, with some residents reporting reddish-brown water coming from their faucets. Anchorage Water and Wastewater Utility reported more than two dozen mainline water breaks and the city advised residents to boil their tap water as a precaution.
It appears that St. Andrew's suffered the most extensive damage of any Catholic church in the great Anchorage area.
The pictures tell some of the story: shattered shrines, massive cracks on the structure and floor, lights that came crashing down.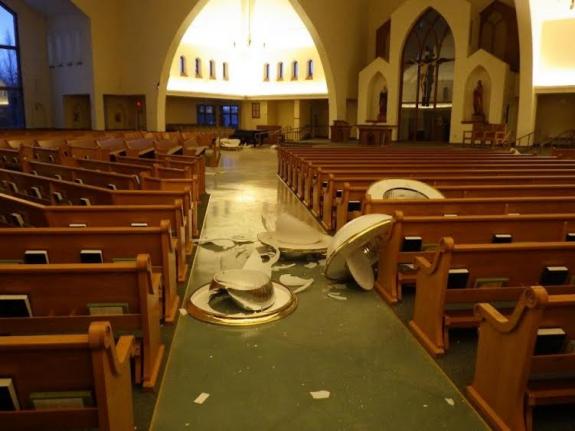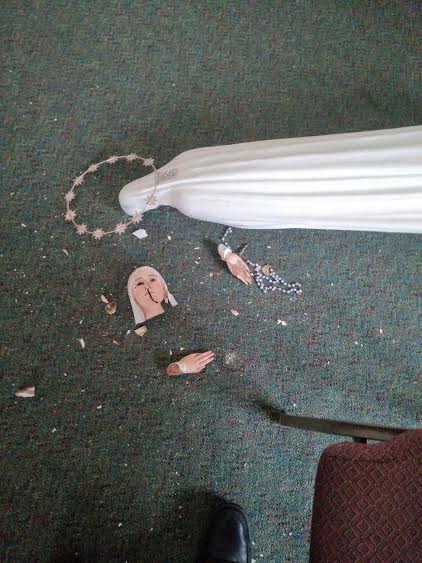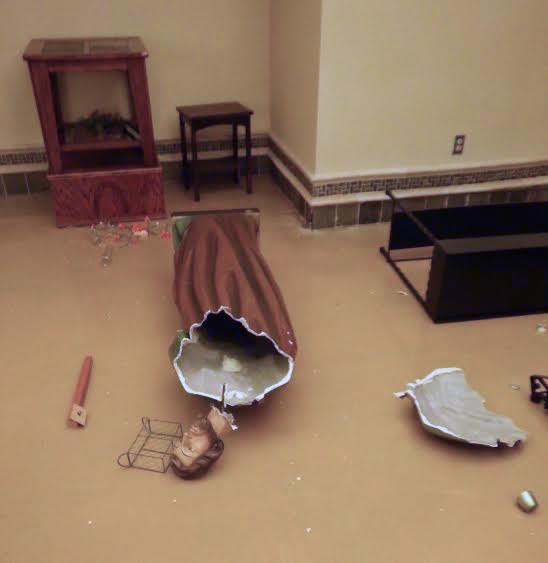 The parish was able to celebrate Mass shortly after the quake — but without power.  It was prayed by candlelight.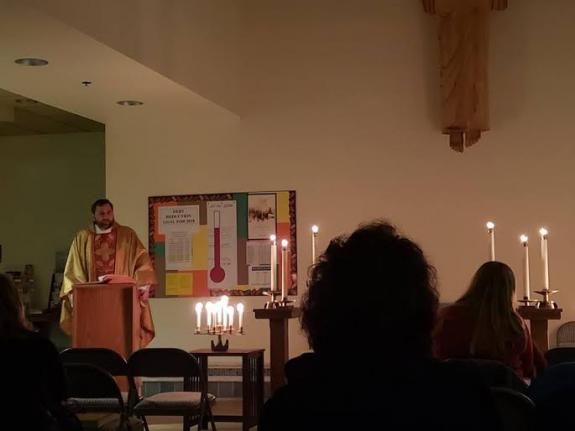 There is much more to be done:
We are still assessing the damages; however, it appears that the repair costs will exceed our insurance deductible of about $650,000. We are asking for assistance so that we can repair our beautiful church, that was completed just 12 years ago.
The parish has set up a GoFundMe page to raise funds. Check it out here. Please help them however you can.
The holidays, of course, will be very different for these parishioners this year. If you can do nothing else, please keep the people of Anchorage in your prayers during the Christmas season. St. Andrew, pray for us!