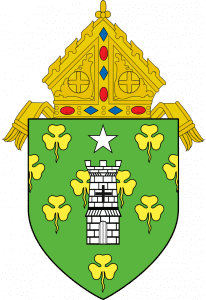 From The Day in New London:
A former deacon at Sacred Heart Church in Groton has alleged that the current pastor of St. Agnes Church in Niantic, the Rev. Gregory Mullaney, repeatedly propositioned him for sex while on a 2006 trip to Rome and tried to sexually assault him in the street after he fled from a restaurant where the two had been dining.

In addition, Deacon Mark King alleges in a sworn statement he made in 2006 that during the trip Mullaney drank heavily and made numerous crude sexual remarks about other priests, nuns and church employees, some of whom he said he'd had sex with in violation of Catholic law.

"Marco, what do you say? Let's go back to the room and get it on. Come on, what are you afraid of?" Mullaney allegedly said to King during one of his wine-fueled lunches. Later Mullaney added, "You know you want it and I'm going to give it you," and told King that "what happens in Rome stays in Rome." Many of the other alleged comments in the statement are too graphic for publication.

King reported Mullaney's actions to Diocese of Norwich. Mullaney was removed from Sacred Heart and since has been assigned to at least three other parishes, including St. Agnes.

The diocese refused to release a list of Mullaney's parish assignments or say if there have been other complaints. Bishop Michael Cote declined a request for an interview about King's allegations. Diocesan spokesman Wayne Gignac said that "publicly addressing specific allegations on individual matters is improper and unfair to the involved parties."

Mullaney, who didn't respond to phone and email messages, declined to comment on King's allegations when asked about them outside St. Agnes two weeks ago.

During a four-hour interview Oct. 31 in the kitchen of their current home in Charlotte, N.C., King and his wife, Susan, a licensed marriage and family therapist, questioned why Cote would risk protecting Mullaney and in 2009 transfer him to St. Thomas Aquinas Church, which serves students at the University of Connecticut. From 2007 to 2009, he served at St. Colman Church in Middlefield, according to that church's website.

"The truth has to be told," King said. "This is not against Greg (Mullaney). He is a sick man. But (the problem) is perpetuating itself. If nothing is said, then nothing gets done. You have people dropping 10, 15, 20 bucks in the (collection) basket each week and they put their trust in the bishop to do the right thing."

"I'm not looking for any money. I'm looking for people to be safe," he added.