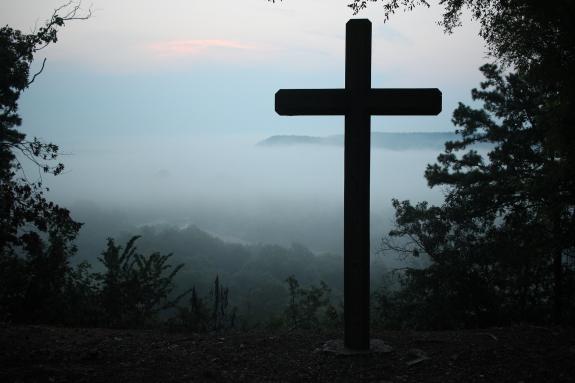 Theresa Camden remembers lying on the floor next to the nun supervising her training and feeling something was wrong. Another first-year novice in the small religious order of the Home Visitors of Mary was on the other side of the nun. They were alone in a house in a vacation area outside Detroit; the nun had brought them there on the first of many weekend retreats the three took together.

"We would often lie close to her," recalls Camden. "I remember her telling us we had a deep and wholesome spiritual relationship."

These sorts of experiences with the nun confused Camden, who says she was very naive.

After three years of training, in 1972 both novices were suddenly kicked out of the order with no explanation. Five years after that, Camden says the other novice confirmed that she had been having a sexual relationship with Sister Mary Finn during their training.

Both women sought therapy and spent years seeking to understand what happened to them. Finally, in the 1990s, the head of the Home Visitors of Mary paid the other former novice $20,000 in an apparent effort to buy her silence regarding Finn.

Since the widespread revelation of sexual abuse by Catholic priests in the early 2000s, the public has grown accustomed to stories of boys and young men molested by these once-trusted figures. Far less common are stories like Camden's – allegations of inappropriate relationships between nuns and the young women they are training.

Sister Mary Finn has been a prominent teacher, lecturer, religious leader, and community activist for more than half a century in Detroit. Since 1969, Finn also has been a faculty member at Sacred Heart Seminary, playing a key role in training future priests.

Finn, now 84, was still the seminary's "director of supervised ministry/integrating studies" and an assistant professor of theology when Deadline Detroit called, seeking her response to these allegations. She did not return the phone calls but on Wednesday announced she was resigning from the faculty immediately.

Her statement said:

"More than 50 years ago, I misused my position of authority as a director of novices in the Home Visitors of Mary (HVM) Order, engaging in inappropriate conduct with two adult novices. I regret that behavior, have repented of my actions, and sincerely apologize for the harm I have caused."

In the statement from Msgr. Lajiness regarding Finn's resignation, Archbishop Allen Vigneron is quoted as saying:

'While serving as rector of Sacred Heart in the late 1990s, I was given partial details about Sr. Mary's inappropriate conduct that had occurred in the early 1970s. At the time, I thought the matter had been resolved. I regret this was not the case. "
Read more. And please: Pray for her, her victims, and all involved.