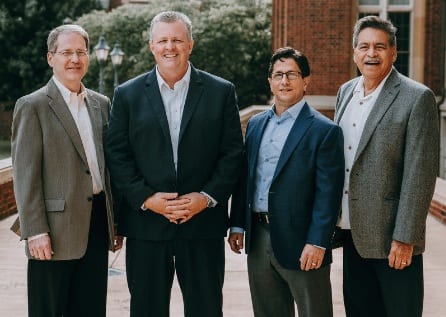 They were ordained Saturday by Archbishop Allen H. Vigneron at the Cathedral of the Blessed Sacrament. About the men: 
Fred Billotto, Alfredo Guardiola Jr., Aaron Poyer and J. Michael Van Dyke have completed years of discernment, study and prayer at Sacred Heart Major Seminary and are in the final phases of preparation to be servants of the Mass and proclaimers of the Gospel of Jesus Christ.

The four men come from a variety of backgrounds, but all have answered the Lord's call to serve His Church and minister to His people.
Congratulations, brothers, and welcome!
Ad multos annos!
I hope to post more later. Anyone have an ordination picture??
UPDATE: Brand new Deacon Mike Van Dyke sent me this link, to Detroit Catholic, which has an abundance of pictures from the ordination, including the one below. Thank you! Photo by Valaurian Waller / Detroit Catholic.