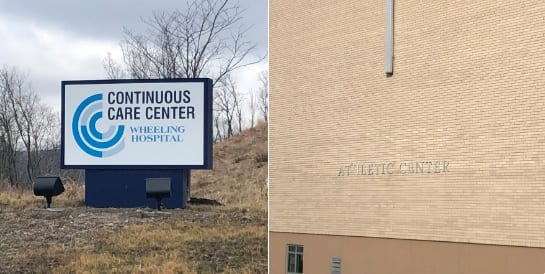 Central Catholic High School's gymnasium in East Wheeling no longer bears the name of former bishop Michael J. Bransfield, as the school's board of directors recently voted to have it removed.

Bryan Minor, delegate for administrative affairs for the Catholic Diocese of Wheeling-Charleston, said the decision to remove Bransfield's name also has the approval of Archbishop William E. Lori, who has been serving as apostolic administrator of the diocese since being appointed by Pope Francis in September.

Lori is overseeing the Wheeling-Charleston diocese after the Vatican appointed him to investigate allegations that Bransfield sexually harassed adults.

Bransfield ended his tenure Sept. 13 after serving the diocese for 13 years. Bransfield, 75, had just turned the age of retirement when canon law dictates bishops must submit their resignations to the Pope. The Pope then decides when to accept the resignation.

Bransfield's resignation was accepted immediately.

Lori, who is from the Baltimore Diocese, has been overseeing the lay-led investigation into the allegations against Bransfield. Minor said the investigation could be finalized this month.

As for removing Bransfield's name from Central's gymnasium, Minor said Lori accepted the board's decision. The name was placed on the gym last spring.

"The archbishop told the board, 'It's your diocese. Meet on it and vote,'" Minor said.
And there's this: 
Central Catholic isn't the only spot to remove the name.

Wheeling Hospital's Continuous Care Center, once named for Bransfield, has also taken the name off the building.

Now, the diocese is looking at a new way to avoid these issues in the future.

"I think it speaks to a broader movement within diocese throughout the country that if you're going to put a name on a building or a wing, or a field or event, it's always a good idea to use the name of someone who has been sainted, or who is a saint," Bishop said.

Bransfield had to leave the state after the allegations came out, and he continues to live elsewhere.

The investigation may be over in the next few weeks.