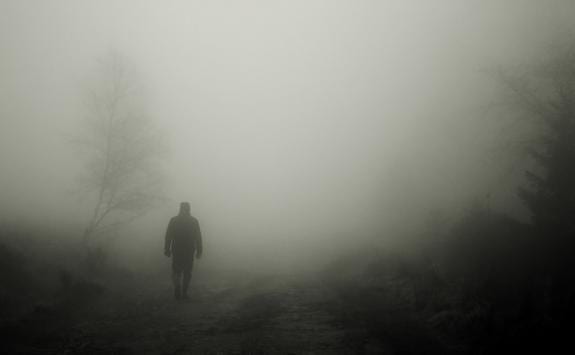 Hot on the heels of the McCarrick defrocking, and just in time for the summit in Rome, The New York Times offers a glimpse into the lives of gay Catholic priests. The timing is notable, but so is the prominence of the coverage: this story is the lede on the Times website Sunday afternoon.
An excerpt:
The closet of the Roman Catholic Church hinges on an impossible contradiction. For years, church leaders have driven gay congregants away in shame and insisted that "homosexual tendencies" are "disordered." And yet, thousands of the church's priests are gay.

The stories of gay priests are unspoken, veiled from the outside world, known only to one another, if they are known at all.

Fewer than about 10 priests in the United States have dared to come out publicly. But gay men likely make up at least 30 to 40 percent of the American Catholic clergy, according to dozens of estimates from gay priests themselves and researchers. Some priests say the number is closer to 75 percent. One priest in Wisconsin said he assumed every priest is gay unless he knows for a fact he is not. A priest in Florida put it this way: "A third are gay, a third are straight, and a third don't know what the hell they are."

Two dozen gay priests and seminarians from 13 states shared intimate details of their lives in the Catholic closet with The New York Times over the past two months. They were interviewed in their churches before Mass, from art museums on the weekend, in their apartments decorated with rainbow neon lights, and between classes at seminary. Some agreed to be photographed if their identities were concealed.

Almost all of them required strict confidentiality to speak without fear of retribution from their bishops or superiors. A few had been expressly forbidden to come out or even to speak about homosexuality. Most are in active ministry, and could lose more than their jobs if they are outed. The church almost always controls a priest's housing, health insurance and retirement pension. He could lose all three if his bishop finds his sexuality disqualifying, even if he is faithful to his vows of celibacy.

…Widespread scapegoating has driven many priests deeper into the closet.

"The vast majority of gay priests are not safe," said Father Bob Bussen, a priest in Park City, Utah, who was outed about 12 years ago after he held Mass for the L.G.B.T.Q. community.

"Life in the closet is worse than scapegoating," he said. "It is not a closet. It is a cage."
Some thoughts: There are a lot of unanswered questions here — including just how many priests are, in fact, gay. Accurate numbers are fuzzy. As a journalistic footnote: if the numbers are as high as they report, it might be worthwhile to talk to some heterosexual priests, to hear what they think of their homosexual brothers and collaborators in ministry.  And what do bishops and seminary rectors think about the significant number of gays in the priesthood?  The reporting feels incomplete and one-sided, with a lot of talk of victimization and scapegoating. Are there any happy and content gay priests who simply love the Lord and want to serve the people of God?
You won't find them here — but then, perhaps they aren't the sort who are inclined to talk to the Times.