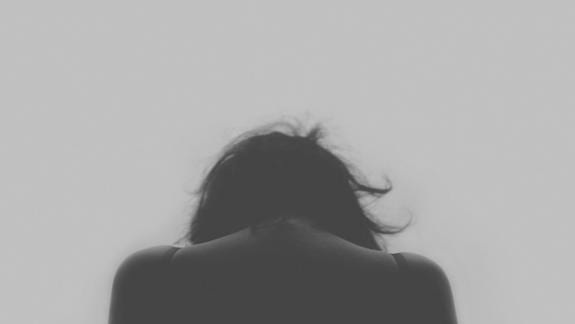 Deacon Tom Lambert from the Archdiocese of Chicago tells his story in this month's U.S. Catholic: 
Catholics have a responsibility to minister out of our gifts and experiences, says Deacon Tom Lambert, of the Archdiocese of Chicago. For him, that means responding to the lack of mental health resources in the church.

"My oldest daughter has a mental illness," Lambert says. "And after she was diagnosed one of the first things my wife and I did was look to the church for mental health resources. But there weren't any, especially not in Chicago. And as we met others who were concerned about the same need, we decided we had to do something."

As a result, Lambert helped found the Chicago Archdiocesan Commission on Mental Illness and the National Catholic Partnership on Disability's Council on Mental Illness. Twenty-five years later he continues to work at the intersection of Catholicism and mental health by serving on boards, doing workshops for deacons and parishes, advocating for mental health resources within religious communities, and organizing an annual Mass in Chicago celebrating people with mental illness and their families.

Lambert says that while there are more resources for people with mental illnesses and their loved ones than when he started looking, there is still an unrecognized need for the church to be involved. "We don't always meet people's needs where they're at," he says. "We're speaking our language, not theirs."
And check out this sidebar, which lists 12 things every parish can do to support those with mental illness:
Support people. An integral part of recovery for people with mental illness is to have a supportive faith community to rely on for their spiritual needs. Families also need support when dealing with the mental illness of a family member. The parish community can offer much through inclusive, non-judgmental, and unconditional love.

2. Be informed about the available resources in your community. People with mental illness and their families will often go to a clergy person and/or parish leaders first. It is important for clergy and leaders to listen with compassion and to know when to refer people to mental health professionals rather than to attempt to solve psychological problems themselves or dismiss the problem. It is also important to know where in the community one can refer people for competent professional help and services.

3. Incorporate specific prayers for those suffering with mental health issues into prayers at worship services. This lets a faith community know that the community prays and cares for people with mental illness. The prayer sends a welcoming message and lets people know that their community supports them.

4. Preach on the subject. Include references to persons with mental illness in homilies about social justice, caring for the poor, discrimination, and compassionate outreach to others. Avoid words or phrases in all sermons and communications that add to the stigmas against mental illness.

5. Give the peace and justice ministry the opportunity to get involved in the systemic problems surrounding mental illness. The failure of the mental health system to meet people's basic needs is a moral issue. At least one half of the prison population and one third of people suffering from homelessness have some kind of mental illness. The nation's community mental health system is underfunded and provides inadequate services. Mental health workers are generally not well paid for their work. What programs do exist often create a continuous cycle of crisis for people with mental illness and their families. All this is morally unconscionable.
1.