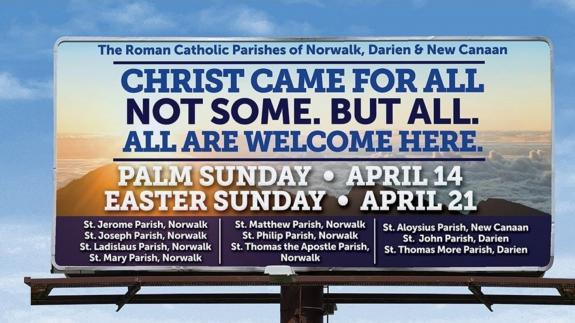 This comes from Norwalk, Connecticut, in the Diocese of Bridgeport.
According to a post on Twitter, the parishes of a deanery got together to put up this billboard on a thoroughfare near I-95 that gets about 50,000 daily commuters headed to New York City.
Want to be a herald of the Gospel? Want to invite people back to Mass this Easter? This is a good way to do it.