It was a busy and eventful Palm Sunday in Queens — and it started yesterday, with a procession at the 5 p.m. vigil Mass that began with the Gospel reading and blessing of palms at the rectory's front door.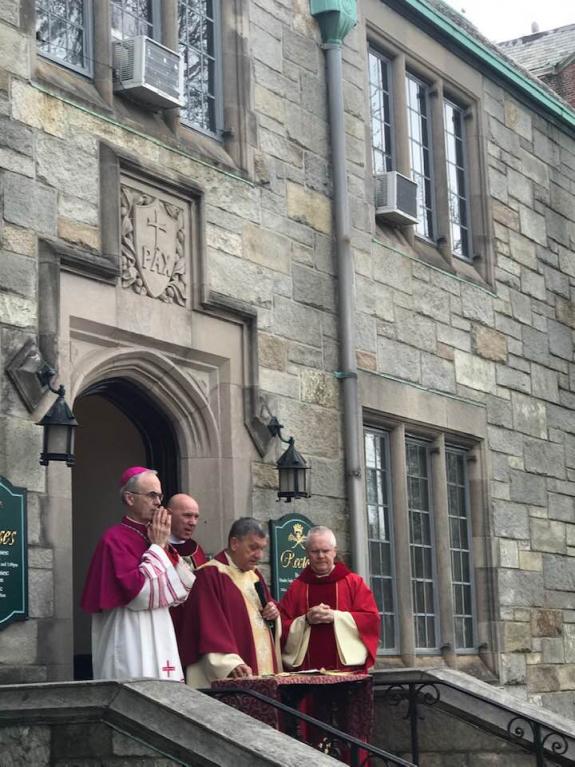 There was a great turnout — helped immensely by the gorgeous warm spring weather.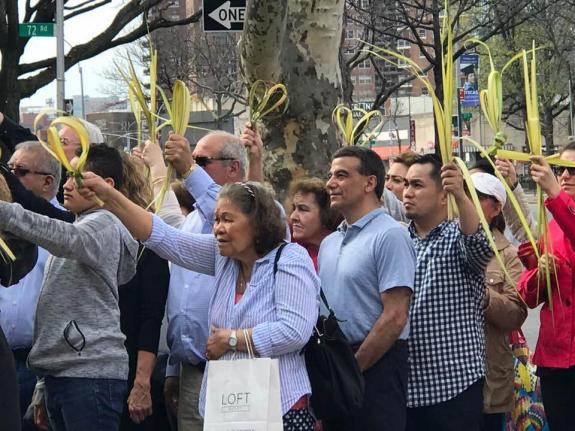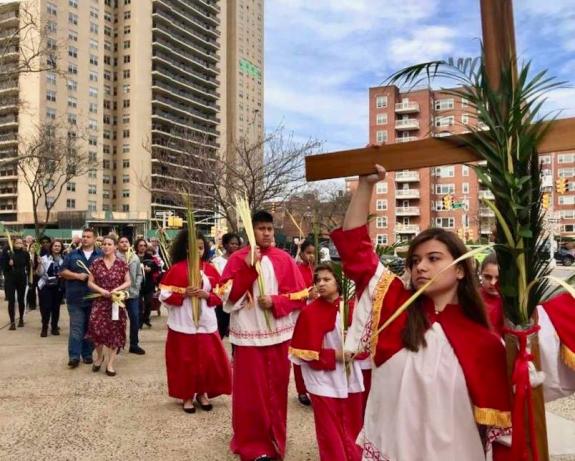 The festivities continued, of course, on Sunday. I served three Masses and preached at two — and served as the voice of Christ at two of the Masses, as well.
Below, one of the Masses I didn't serve — except as cameraman. This is video of the entrance procession for the 11:30 Mass, celebrated by Bishop Paul Sanchez, with our superlative choir (and cantor Paula Jean Rochleau Hernandez) under the direction of maestro David Close.
It was a day of great joy and I saw a lot of unfamiliar faces.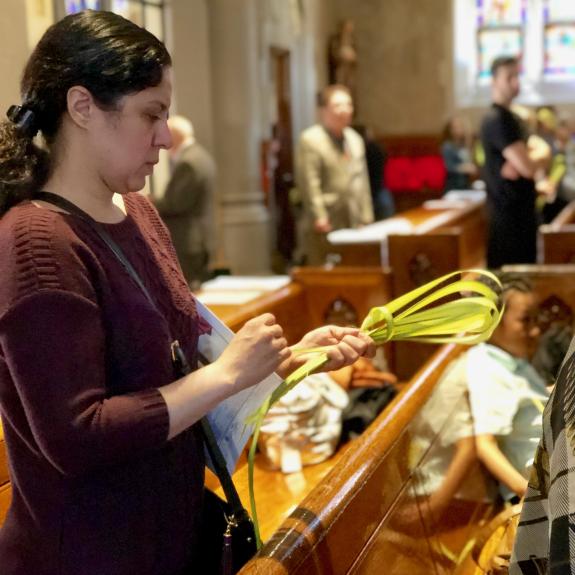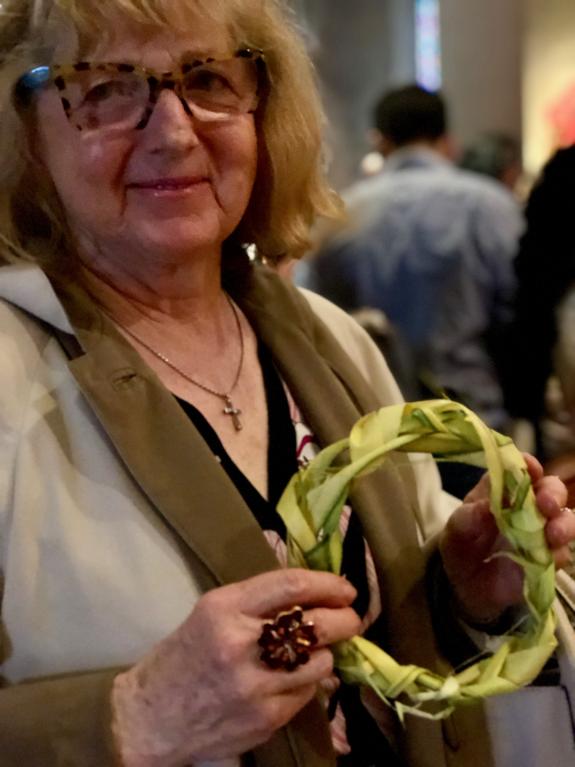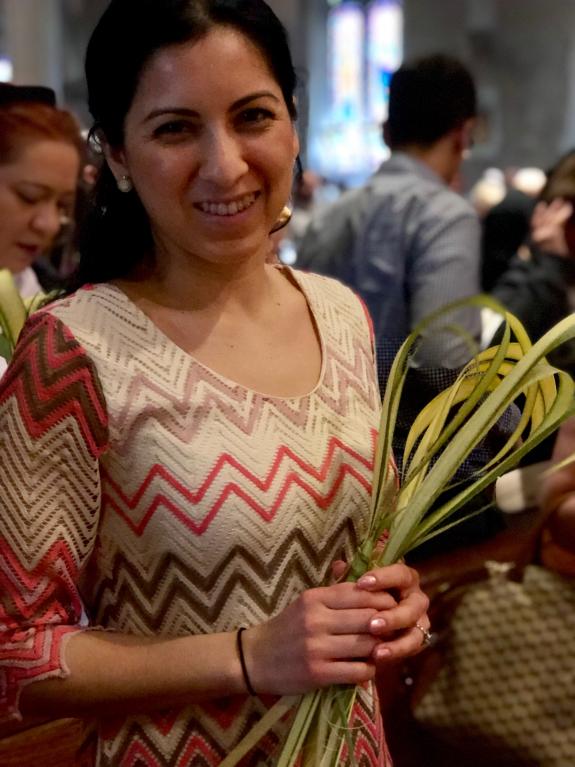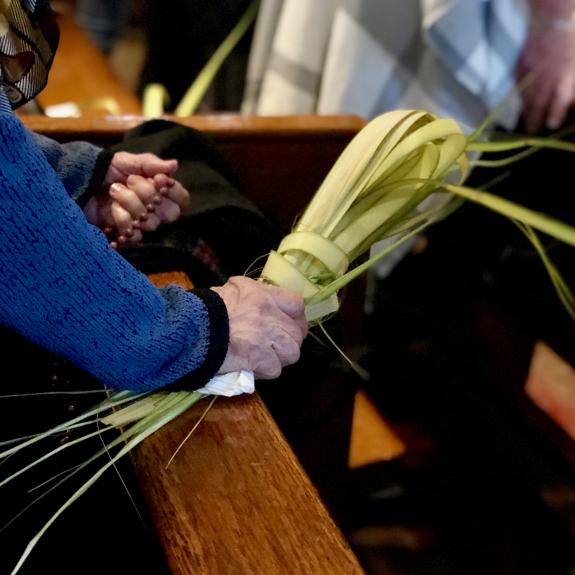 And so another Holy Week begins!