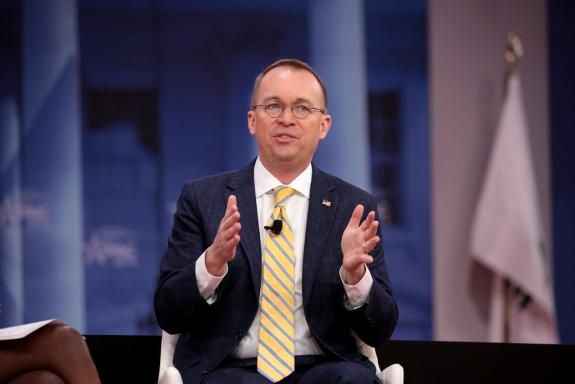 White House acting chief of staff Mick Mulvaney said on Tuesday a little known fact about President Trump is that he often brings up Christianity when meeting with foreign leaders.

"What you don't know about is what goes on behind closed doors. I very rarely talk about my private meetings with the president," Mulvaney said at the National Catholic Prayer Breakfast in Washington, D.C. "I can assure you that I have been sitting with him in the Oval Office, in the Cabinet Room, with leaders from around the world where he will look at them and say, 'Now, you're not doing enough to take care of the Christians in your country,' or, 'Thank you for helping the Christians in your country.'"

"That is heavy stuff, and it strikes me it's probably something that hasn't been articulated in the Oval Office in way too long," he added.

Addressing a crowd of more than 1,000 Catholics, Mulvaney said Trump has embraced faith in the White House and encourages Christians and people from all religions who work there to "take their faith and work it into our policies."

"If you take a look at what the administration has done in the first two and a half years, I think you can see the principles of our faith being manifested," Mulvaney said.