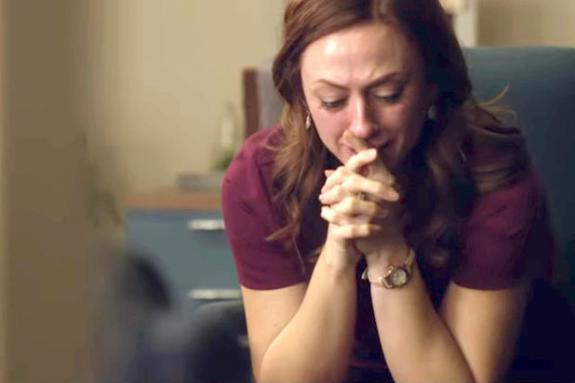 The latest, from Carmel Communications:
UNPLANNED continued to surprise industry experts, with a strong box office run in its second week for an estimated 8th place finish. The film earned an estimated $3.2 million after expanding to 1,515 screens. The controversial film about Abby Johnson, a former Planned Parenthood clinic director-turned-pro-life advocate, beat industry predictions again with a per screen average of $2,111. Audience support continues to be strong, with word of mouth on social media providing support for the film as well as an unusual A+ rating from CinemaScore.

Distributor Pure Flix expanded UNPLANNED's footprint this weekend to an additional 500 screens, becoming the studio's second-highest box office success after God's Not Dead 2. It was released nationally on 1,000 screens on March 29.

"This film has been an overwhelming success," said Pure Flix CEO Michael Scott. "The amazing work of the filmmakers, actors and team behind bringing Abby Johnson's story to audiences is helping to raise awareness to national and regional pro-life movements around the country. For one film to have such an impact with audiences that are showing up in such large numbers reinforces how important it is to bring this topic to audiences."
From
The Hollywood Reporter: 
The anti-abortion pic Unplanned fell 50 percent in its second weekend as it upped its theater count from 1,000 locations to 1,516. The film — which has drawn personal praise from Vice President Mike Pence — grossed $3.2 million for a pleasing 10-day domestic total of $12.5 million for Christian distributor Pure Flix.
AFP sat up and took notice:
Unplanned comes amid a resurgent campaign in the United States by opponents of abortion, which was legalized in the United States in a landmark 1973 Supreme Court decision.

Among those promoting the movie has been the deeply religious vice president, Mike Pence.

"So good to see movie theaters across the country showing @UnplannedMovie," Pence tweeted. "More & more Americans are embracing the sanctity of life because of powerful stories like this one."