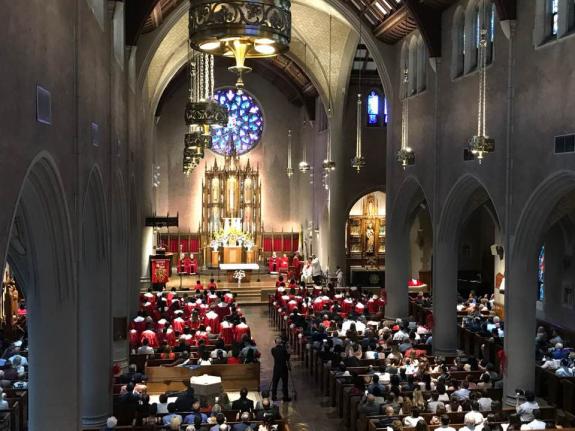 I thought I'd share a few pictures from yesterday, when my parish celebrated Pentecost by also celebrating the sacrament of Confirmation. (H/T to Maria Ribar for some of these great shots!)
Some hardworking souls set to work decorating the church about an hour beforehand.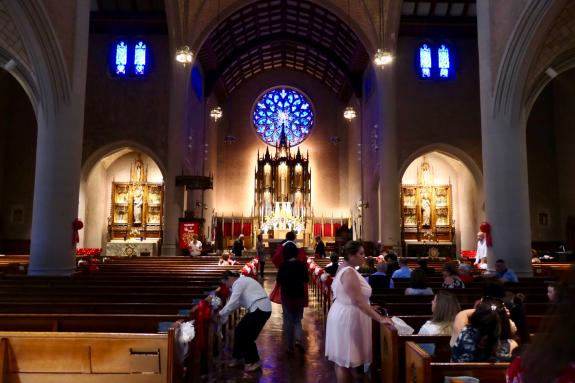 We had about 70 confirmandi — including the mother of one of the young ladies being confirmed.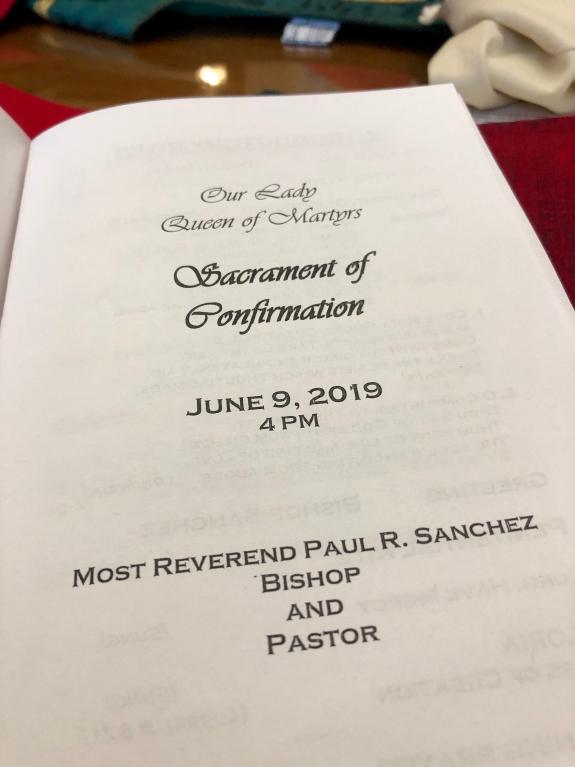 It was the last hurrah for the Paschal Candle, which will now spend most of its time down by the baptismal font.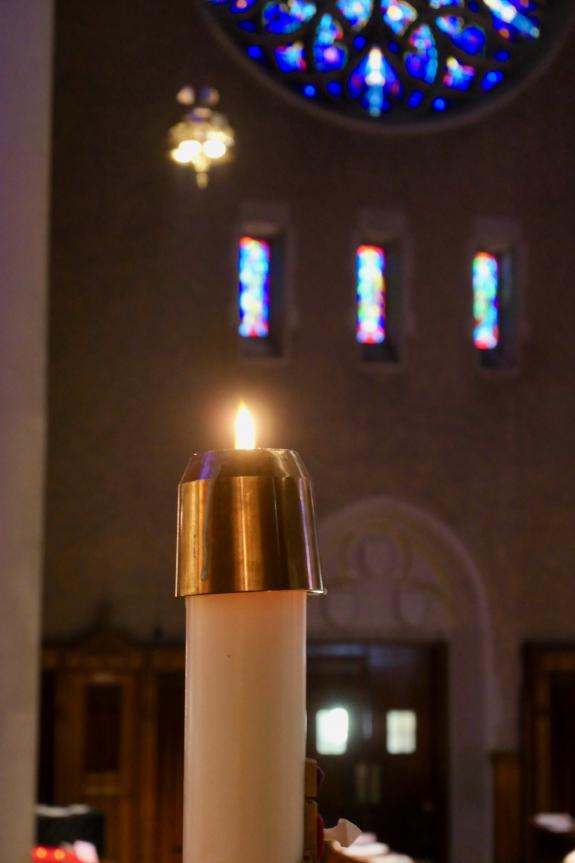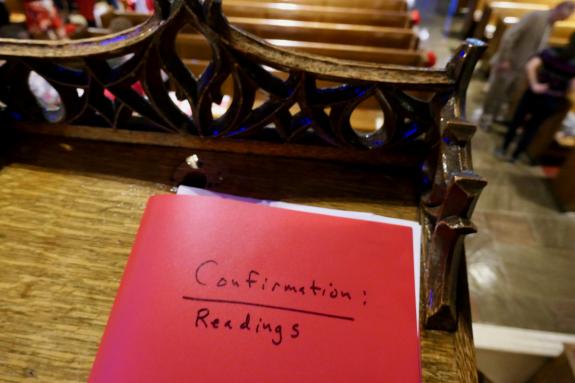 As June days go, it was a perfect day for this: sunny and in the 70's.  After the Mass, the bishop obligingly posed for photographs in the Mary Garden outside the church.
Come Holy Ghost, Creator blest, and in our hearts take up thy rest!