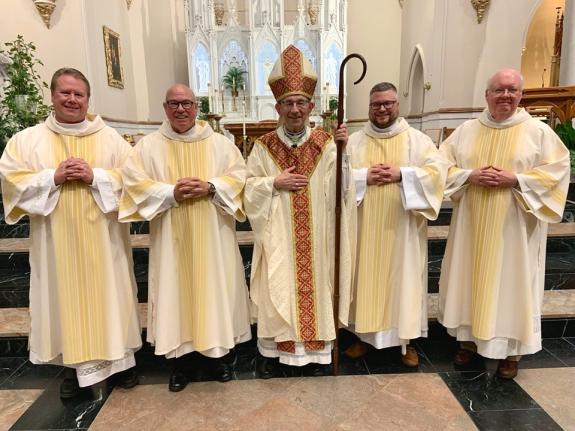 From the diocese's Facebook page:
Congratulations to Martin Aubel, Dr. Glenn Bailey, Matthew Ochalek and Randy Kondrlik, who were installed as permanent deacons for the Diocese of Erie Friday night at St. Peter Cathedral.

Bishop Lawrence Persico told the new deacons and the estimated 300 people who attended the ceremony that the deacons' service to the people of God is threefold: "service to the Word of God, service at the altar of the Lord, and service to the poor."
Welcome, brothers! Ad multos annos!