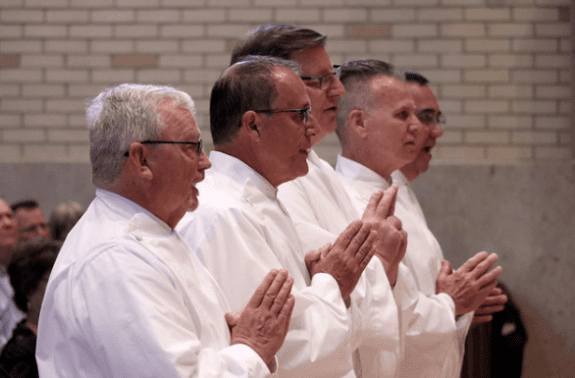 From Twitter:
Last Saturday, five new permanent deacons were ordained: Deacons Daniel Dailey, Anthony DeCotis, Thomas Elsesser, Thomas Gillis and Jonathan Ignacio. Congratulations! We are praying for you.
Check out a full photo album and list of the new assignments. 
And a grateful diaconal bow to the diocesan Office of Communications for sending all this along!
Congratulations, brothers, and welcome! Ad multos annos!