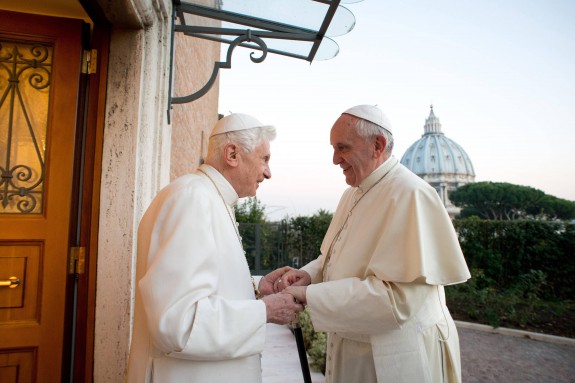 From Crux:
An Argentine priest who knew Cardinal Jorge Mario Bergoglio of Buenos Aires prior to his election as Pope Francis claims that in 2005, Pope emeritus Benedict XVI offered Bergoglio the position of Secretary of State, effectively the second most important position in the Vatican after the papacy itself, but the future pontiff turned it down.

Benedict XVI reportedly wanted Bergoglio to be his Secretary of State to help him clean up the Catholic Church's central government, known as the Roman Curia. Eight years later, Bergoglio himself was elected to the papacy, in part precisely on a mandate of curial reform.

Several sources consulted by Crux who were close to Bergoglio in 2005 said they couldn't confirm or deny the claim but found it "plausible."

"I know Pope Paul VI suffered much due to the corruption in the Holy See," Father Fernando Miguens told Crux in Buenos Aires. "I know John Paul II suffered due to it too, but he decided that mission would be his priority."

"Poor Benedict tried to face it, and to do so, he approached Bergoglio to appoint him as his Secretary of State, but Jorge told him no," Miguens said.

"Benedict wanted to choose someone who had the nails of a 'guitar player' so that this person could face the reform," the priest said in an exclusive interview with Crux.