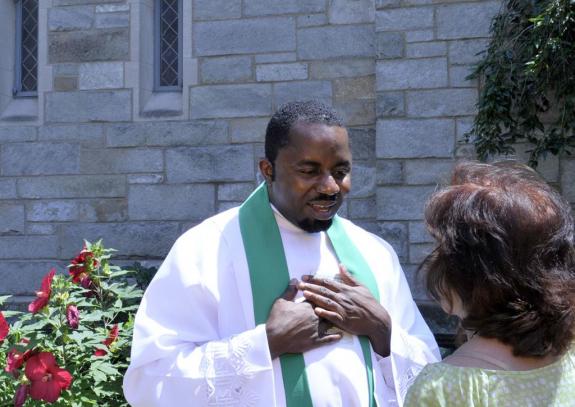 Last weekend, my parish in Queens, New York continued a longstanding custom of inviting a newly ordained priest to celebrate Mass for the Feast of St. John Vianney and conclude our annual novena to the saint.
This year, the priest was Father John Paul Obiaeri, who is from Nigeria and was ordained for our diocese on June 5.
He preached about his vocation — and expressed gratitude to two women from the parish who prayed especially for him and who took part in the Mass by bringing up the gifts during the Offertory.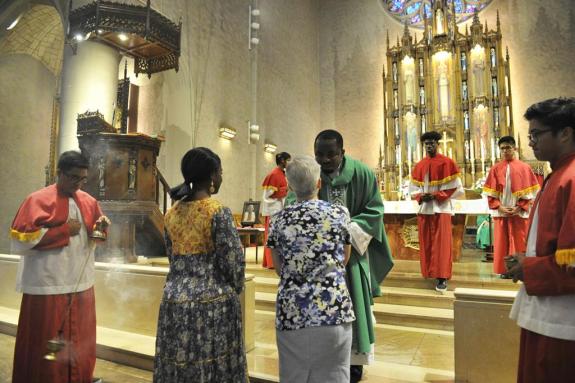 Joining him to concelebrate was our parish administrator, Father Frank Passenant.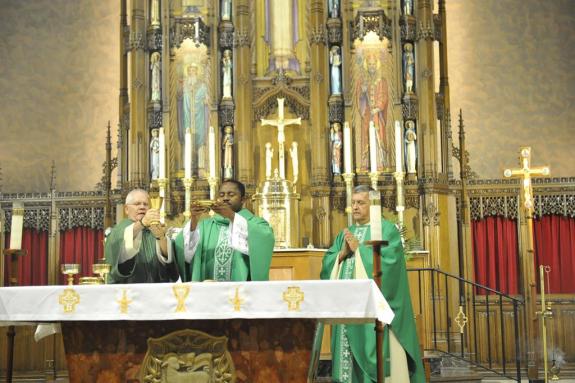 At the conclusion of Mass, Father John Paul offered blessings — first to us and then to a large crowd of parishioners who lined up outside in our Mary Garden.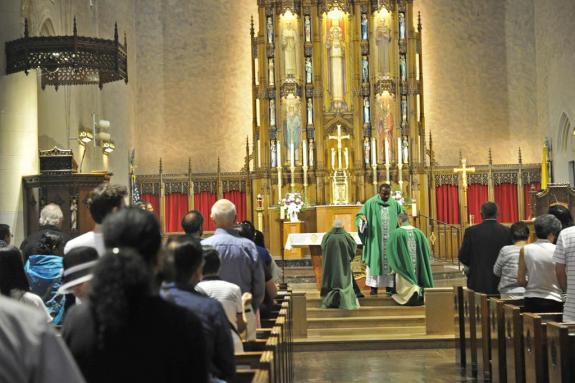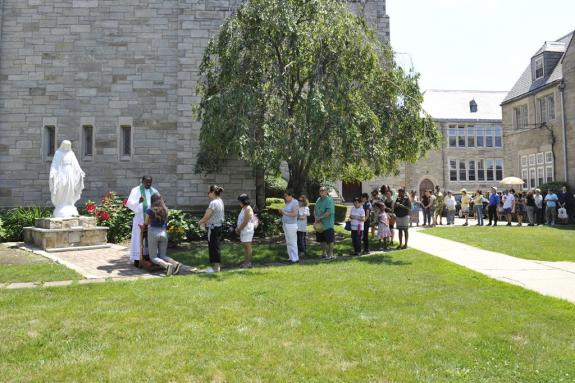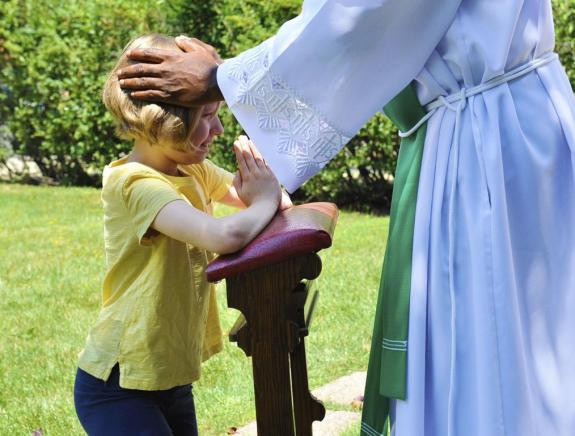 This remains one of the most popular and poignant events on our parish calendar, and a great highlight of the summer season. It's a beautiful opportunity for a young priest to witness to his vocation and to remind the faithful to keep praying for vocations to the religious life.
Ad multos annos, Father!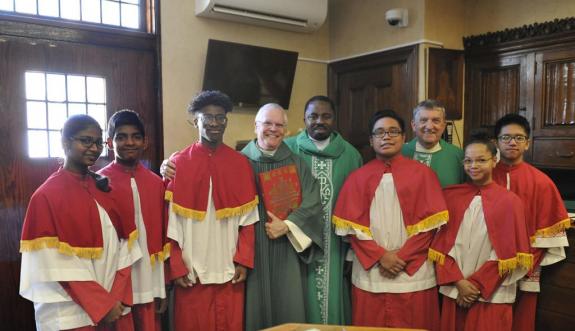 All photos by Andy Nguyen