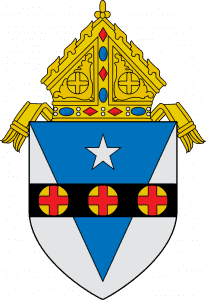 From CatholicPhilly.com: 
Forty Catholics in the Archdiocese of Philadelphia have been honored by Pope Francis for their dedication and exceptional service to the church, the archdiocese announced Aug. 16.

The honors will be conferred by Archbishop Charles Chaput during a ceremony with Evening Prayer Sept. 5 at the Cathedral Basilica of SS. Peter and Paul, Philadelphia.

The awardees, who include lay individuals, couples, a religious sister and a permanent deacon, will receive their honors among five award categories.
Among the honorees as Dame in the Order of St. Gregory the Great:
Barbara Purnell has been an essential, decades-long source of encouragement and support to her husband Deacon Edward Purnell, who is being honored with the Cross Pro Ecclesia et Pontifice. In addition to her duties as a homemaker, she has been an active resource and partner in her husband's many ministerial efforts at the parish level. Without her ongoing and tireless dedication, Deacon Purnell's significant contributions to the mission of the Church in Philadelphia would not have been possible.
The Order of St. Gregory the Great, one of the five pontifical knightly orders, was founded by Pope Gregory XVI in 1831 to honor his great sixth century predecessor. In the nearly 200 years since that time, sitting pontiffs have awarded it to diplomats, artists, scientists, world leaders and interfaith leaders from all walks of life who have shown, by their service, extraordinary love for Jesus Christ and his church. Membership signifies recognition from the Holy Father himself for service already rendered and an invitation from him to continue a life of exemplary Christian witness.
And receiving the Cross
 Pro Ecclesia et Pontifice:
Deacon Edward M. Purnell was a member of the Archdiocese of Philadelphia's first ordination class of African-American deacons. In addition to his extensive experience in parish ministry, he has served as a respected seminary instructor, director of various archdiocesan offices, liaison with civil authorities, consultant to archdiocesan Catholic education efforts, and leader in the African-American Catholic community.
The Cross Pro Ecclesia et Pontifice, also known as the Cross of Honor, comes directly from the Holy See and is composed of a gold medal with the name of the honoree inscribed, as well as a scroll. Pope Leo XIII established this honor in 1888. It is given to Catholics aged 45 and above who have shown distinguished service to the church and to the papal office.
Read the full list here.