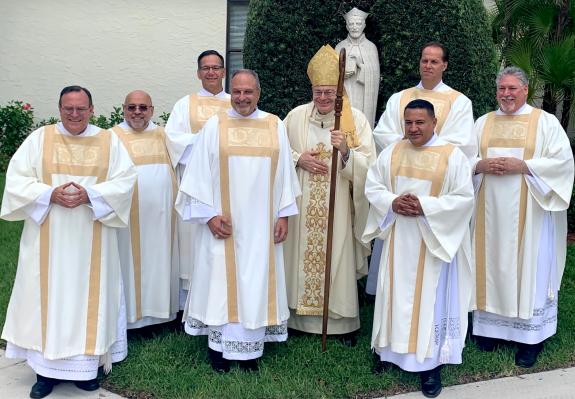 I received this happy news and the picture above from Deacon Martin Serraes, the Deacon Director for the Diocese of Palm Beach:
Five new Deacons for Palm Beach!! Andre Boucher,Michael Burke, Charles Immordino, Vincent Muller and Edwin Velasquez were ordained on Saturday, September 7, at St. Ignatius Loyola Cathedral. Bishop Gerald Barbarito presiding.
The picture here includes Deacon Marty Serraes and Deacon Pete Delvalle, Assistant Formation Director — along with Brooklyn's own Gerald Barbarito.
Congratulations, brothers, and welcome! Ad multos annos!