In a recent post on the "the future of stupid fears," educational futurist Bryan Alexander emphasizes the need for digital literacy to confront fake fears that are digitally mediated. Digital literacy can help us discern true hopes as well.
(For a definition of digital literacy, see the discussion two of my colleagues set up for the class they're currently teaching called "Digital Literacy and Life.")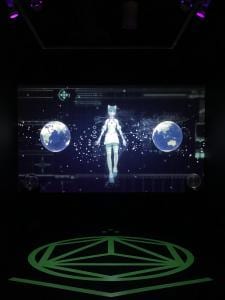 As we learn new competencies and dispositions associated with digital literacy, we quickly encounter larger reflective and ethical questions about what we can know, what we may hope for, and what we must do. These questions require us to become not just digitally literate but also digitally wise. This move from literacy to wisdom is the most important digital divide to close. Hope has a role in this.
As Alexander points out, digital literacy can help us discern true from fabricated and fantastical fears. But what do we do when we are left with true fears?
Back in 2015, Marilynne Robinson commented on the fact that "contemporary America is full of fear." In a country historically informed by Christian influences, she added, it is important to emphasize that "fear is not a Christian habit of mind." Nationally—not to mention individually and globally—we are in desperate need of more hope.
In Hope without Optimism, Terry Eagleton distinguishes hope from optimism. He describes hope as a cultivated virtue grounded in realism and reason; optimism, which is more of a reflexive condition, can do without either. A person of hope confronts the world as it is and seeks reasonable desires that can shape a narrative of the future.
Digital literacy can help us discern credible hopes from optimistic or fake hopes that are digitally mediated. These include narratives about the future of our digital information environment, which we may, through wisdom, shape with hope.