In the space of a few weeks, the COVID-19 pandemic forced churches to become more digital—to move services and other elements of church life online. While some churches had invested in human and technological resources that enabled them to navigate this transition, many were unprepared and under-resourced. Now, all churches are adjusting to how they can be the church outside of regular meeting places and patterns. And they are wondering what this present disruption will mean for the future of the church.
In The Distanced Church: Reflections on Doing Church Online, a collection of stories and insights about our present moment of mandated physical distancing, Peter Phillips describes a mix of digital practices. Some churches are enabling traditional offline church activities, such as worship through broadcasting. Others are extending offline church activities through new digital platforms, creating new ways of connecting and gathering. Others are pursuing more disruptive practices, such as online communion (73).
Heidi Campbell describes these strategies as transferring (e.g., live streaming a service), translating (e.g., bringing worship leaders together on a web conferencing platform), and transforming (e.g., replacing a typical order of worship with a fireside chat). This last strategy, Campbell observes, "more fully grasp[s] the unique possibilities digital technology offers for community building and caring communication, as well as the chance to reimagine what it means to be a church in the digital age" (52).
Stephen Garner observes that, as churches move from pragmatic to more creative responses and pay more attention to the spiritual rhythms of everyday life, they are moving from doing "church online" (the old church operating in a new environment) to becoming an "online church" (developing new practices) (57; cp. 61). Beyond that, churches are beginning to develop into something new. Through this new form of the church, Angela Williams Gorrell asks, might God "be ushering us into a new reformation?" (60).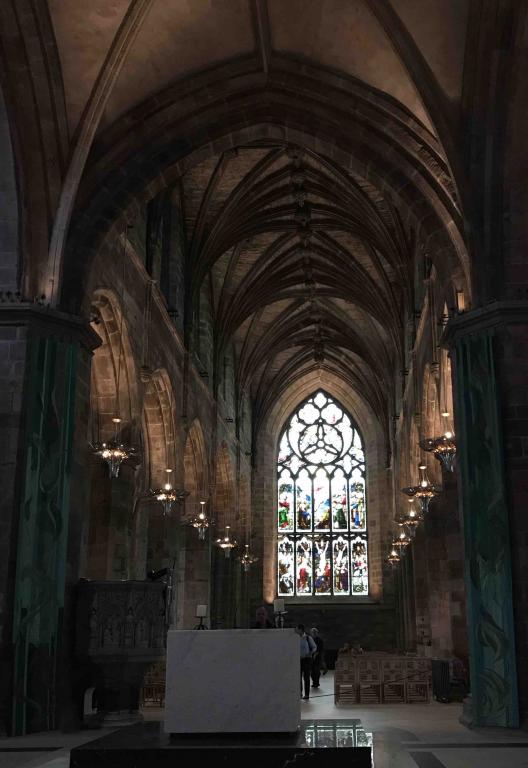 Globally, we are experiencing what in science fiction is called a novum—an event that profoundly changes reality. Our event, a pandemic, is one of the common subgenres of post-apocalyptic science fiction. As dark as this type speculative fiction may be, it is usually a literature of hope. As Joshua Matthews points out in "Towards a Robust and Scholarly Christian Engagement with Science Fiction," it can "move us towards the 'Not-Yet' utopian state of affairs that we all desire, should we see and act on the transformative possibilities it asks us to imagine." Those who live in truly apocalyptic narratives share the motto of the traveling group of Shakespearean actors and musicians in Emily St. John Mandel's post-flu pandemic novel Station Eleven: "Survival is insufficient." Humans and their institutions need to thrive.
The good news is that we have been living through a different sort of novum or apocalyptic event, a digital information revolution. Digital technologies have been changing our lives and world since the middle of the twentieth century, advancing through three progressive stages. With the first digital computers, we began digitizing information. After this first stage, digitization, we began the process of digitalization: adopting increasingly complex digital technologies to automate work. Most recently, with transformative technologies such as artificial intelligence that enable us to do new things, we have entered the stage of digital transformation (Dx). The church, like every other institution in the digital age, needs a plan for Dx.
The three stages of the digital revolution are reflected in development of the internet over the last half century. At first, the internet was a networked infrastructure for digitized information and communication. With the development of the World Wide Web as the primary interface and popular information management system for the internet, the internet became a medium for the digitalization of educational, commercial, religious, social, and other activities.
Churches first posted information about their offline activities online. In 1994, a Presbyterian pastor launched the First Church of Cyberspace, which consisted of a website with sermons, music, and images as well as a chatroom for scheduled gatherings. Many other experiments in online church as well as efforts to put church online followed. By 2020, most churches had supplemented their offline activities with a blend of digitized and digitalized activities. Some of the more technologically sophisticated churches—which were best prepared to maintain some continuity when church buildings closed last month—had already extended their churches online by live streaming services and connecting through social media.
The online-offline dualism that characterized the earliest days of the web ("On the Internet, no one knows you're a dog") began to collapse after the emergence of the more participatory web 2.0 ("On the internet, everyone knows you're a dog"). In the age of the Internet of Things, the online-offline distinction is less helpful. When our phones, cars, lightbulbs, etc. have been transformed into smart devices, and our lives and world have dynamic digital dimensions to them ("With the Internet of Things, the whole digitally-enveloped world is your kennel"), what new forms of the church are possible? This is the challenge and opportunity of digital transformation.
As the health, economic, and social impacts of COVID-19 continue to emerge, all churches will need new theological and technological resources to thrive in the future being shaped by this pandemic and our responses to it. During the current emergency digital extension of church life, we are discovering new ways of connecting with each other and our broader communities, and we are reimagining our vision of the technological enhancement of society. When churches are able resume more familiar routines, the life and mission of every thriving church is likely to include an increasingly sophisticated digital dimension. As churches move through and beyond the present crisis, new forms of the church—digitally transformed churches, not merely digitally extended forms of pre-pandemic churches—will shape the future.