At this lovely time of year, I like to use this transformational ritual as a way to center myself within desired change. Now y'all know I love to write about (and experience!) the Elemental powers, so this ritual uses those connections as a deep reminder that we are truly one with them, kith and kin.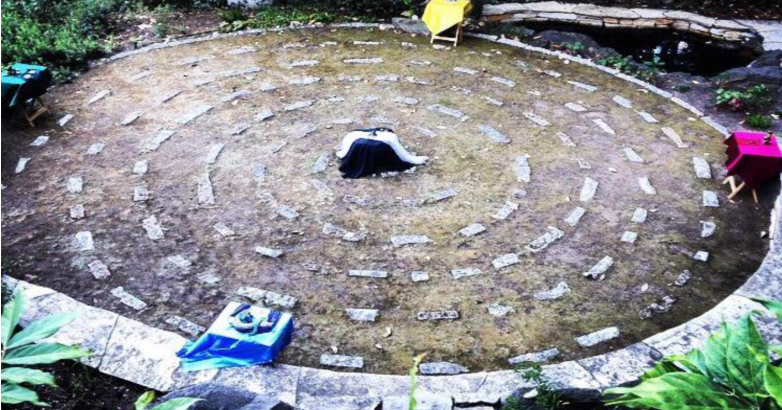 It was originally designed to be used as a self-led welcoming and intention-setting for folks just arriving to a retreat. The prayer/poems were on the elemental altars as directions to attendees. An alternative way of doing this would be to have priests or attendants at the elemental altars giving the directions verbally and blessing the participants.
What you need:
A spiral labyrinth (you can make this with corn meal, or draw it in the sand or dirt, or make it permanent) (or just go someplace that already has a labyrinth!)
Some way of marking the cardinal directions (you could use full blown altars, or just a line in the sand, or a rock, or something else!)
A cauldron in the center
Pen and paper with the cauldron
What you do:
Begin at the beginning.
Walk the outside path of the labryinth.
Stop at the Northern altar: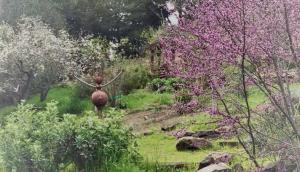 Take a moment. Take a breath.
Feel your feet firm upon
this Earth.
Feel how you are held to the body of the Earth.
She will never let you go.
She loves you too much.
Blessed be, you child of Earth.
Continue walking the outside path of labyrinth.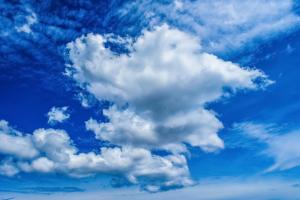 Stop at the Eastern altar:
Take a moment. Take a breath.
Deep, cleansing breath,
Refreshing and invigorating your cells.
Feel the clarity that comes from a mind unburdened.
The birds are singing for you.
Blessed be, you child of Air.
Walk on to the Southern altar:
Take a moment. Take a breath.

Let the breath you take in
Fan the flame of your deepest self.
Vibrant, illuminating, warming, exciting!
The sunlight travels so far just to touch you.
Blessed be, you child of Fire.
Then to the Western altar:
Take a moment. Take a breath.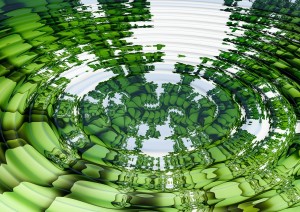 Put your hand on your breast and feel the pumping of your faithful heart.
Your blood flows like the rivers of the planet,
Endlessly cycling from beginning to end.
Be quenched in love.
Blessed be, you child of Water.
Continue walking the labyrinth into the center, where paper and pen and cauldron await your intention and commitment:
Take a moment. Take a breath.
Child of Earth,
Child of Air,
Child of Fire,
Child of Water,
write your intention for this (ritual/day/spell/etc) and place it in the cauldron.
Blessed be your Craft!
Walk back out the same way you came in, only now you are different. You are committed to your intention and it lives in you.
When all have put their papers in the cauldron, close it up with a lid or a rock, something to contain and keep private those intentions.
Do the ritual.
Work the wooj.
Make it strong and good.
When the ritual/day/spell is done, burn the papers in the cauldron, et voila! C'est fini!
All unattributed photos courtesy of Pixabay.