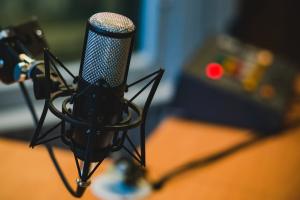 If you have been following the evolution of the Divine Wedgie over time, first up, a big thank you. More seasoned readers would remember that, for a time, I ran a podcast series in tandem with the blog. That series was in partnership with the Australian Catholic online radio station Cradio.
While new work commitments have prevented me from continuing the podcast series, I still read up on folks on social media who have dipped into them and even written about them. I am grateful that people still find these useful.
Readers of newer renditions of the blog, such as Patheos readers, might not be aware that the podcasts exist. With this in mind – and on the off chance that these might still be useful – I am pulling these out of the vault, blowing the dust off and putting them on display for your listening pleasure. Just a word of warning, the accent is real.
You can access the podcasts by clicking here.