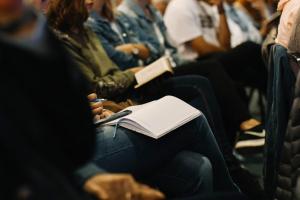 One of the joys of being a theologian is getting to know gifted theologians from non-Catholic traditions, whether Orthodox or Protestant.
One of those I know lectures at Hillsong College, a pentecostal college which runs theology courses for undergraduate and postgraduate students. At the invitation of this friend, I gave a guest lecture for a political theology course and led a class on Catholic conceptions of justice, framing the lecture around Aquinas' conception of justice as one of the four cardinal virtues.
When I told Catholic friends about this, the overarching narrative was set in terms of a great crusade to convert the errant. I did not find this particularly helpful, since…
Read the full story at The Catholic Weekly.