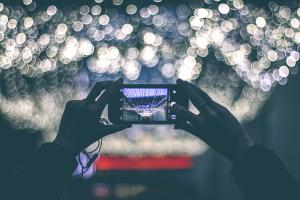 A couple of weeks ago, the Perth-based Dawson Society for Philosophy and Culture held their first conference on the legacy of 1968. I gladly accepted their invitation to present a paper on the thought of Guy Debord and Jean Baudrillard, entitled "Christ in Hyperreality: Cultural Marxism, Kulturkritik and Fake News".
I argued in the paper that Debord and Baudrillard continue to have relevance not only in diagnosing the mobilising power of images that soak our cultural fabric. I also argued that, as Christians, these two thinkers can be instrumental in identifying obstacles to the life of faith (even if they fail to provide a suitable way to overcome that obstacle), more specifically the idolatry of the image, a manifestation of which can be found in the phenomenon of "alternative facts" or "fake news".
In the latter half of that paper, I turned to Chanon Ross' Gifts Glittering and Poisoned: Spectacle, Empire and Metaphysics. Ross not only takes up the analysis by Debord, but also goes beyond him to provide a point of resistance to the image-drenched society.
I was able to podcast the presentation and you could listen to it here.