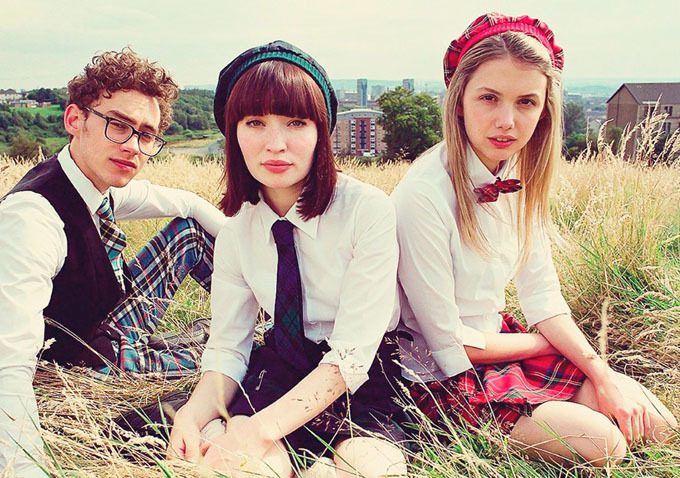 Where does music come from? Is there a deity who bestows the perfect pop songs?   Stuart Murdoch of Belle and Sebastian desperately wants to craft the ultimate three minute single.   From "If You're Feeling Sinister" in 1996 to the "The Life Pursuit" in 2006, Murdoch has polished his songwriting chops, updating the sixties sounds of Burt Bacharach through an arresting Scottish lilt.   Murdoch's effervescent new musical, God Help the Girl, melds psychosis and spirituality into an arresting mélange of twee tunes.   It is bright and fizzy despite the backdrop of anorexia and suffering that takes our heroine out of the psych hospital by bursting into song.   It turns the industrial town of Glasgow into a magical place of possibilities, from canoeing down an urban stream to running through the cobbled streets.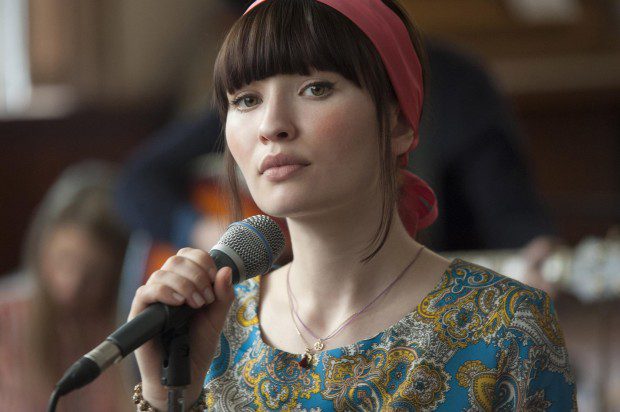 Emily Browning is utterly charming as the long-suffering Eve.  She balances the awkwardness of adolescence with the power of possibility.   The aspiring composer James (Olly Alexander) and his guitar student, Cassie (Hannah Murray) come alongside Eve, to lift her out of depression.     Some may find the hipster fashions of this music trio insufferable.   But as the parents of two teens, I understood how Eve and her friends bounce between giddy highs and devastating lows with disarming speed.   Adolescence is about boundless dreams and brooding over break ups, trying on new clothes and moods every single day.   Teens need a soundtrack to match the dramedy of their lives.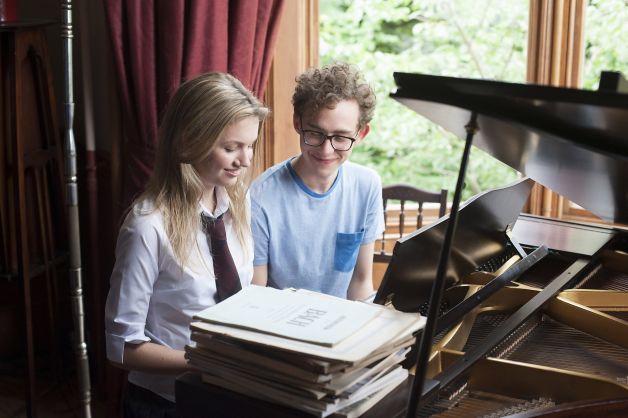 God Help the Girl also includes a dream that leads James to church, healing hands laid upon Eve, and a reference to C.S. Lewis's Problem of Pain.   It takes God seriously amidst all the music.   Such spiritual sincerity may strike some as strange for a Scottish film, yet the title itself is an earnest prayer.   Stuart Murdoch has crafted a musical unlike almost anything you've ever seen. It takes the sunny sixties colors of The Umbrellas of Cherbourg but merges it with the transcendental themes of Robert Bresson or Carl Theodor Dreyer.   This may not be everyone's cup of tea, but it made me smile for days.
I caught the American premiere at Sundance 2014. Now, after a brief theatrical release, God Help the Girl is available via iTunes and Video on Demand and even a movie and soundtrack package.