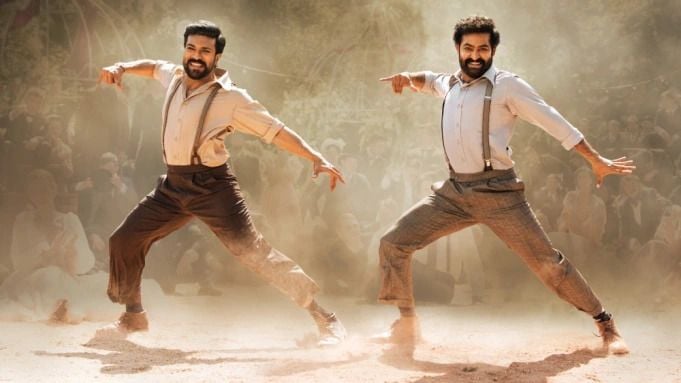 I'm worried about the movies. Covid accelerated our attachment to the home screen, where our attention is divided and our experience less communal. We discover things on our own time, fracturing our collective conversation. We watch more but seem to retain less. Studios rely upon fewer franchises to carry the economic weight while original work that sneaks through the system rarely has enough time in theatres to build an audience. The messy middle, where younger filmmakers more adventurous work gets the funding it deserves, is gradually disappearing (or at least moving towards streaming via limited series). When studios can no longer afford to invest in research and development, we end up with impoverished products that fail to satisfy our hunger for stories that surprise and delight. I'm worried about theatrical film's ability to rise, roar, and renew itself as an art form (at least within the American context). Where did I find of signs of life onscreen?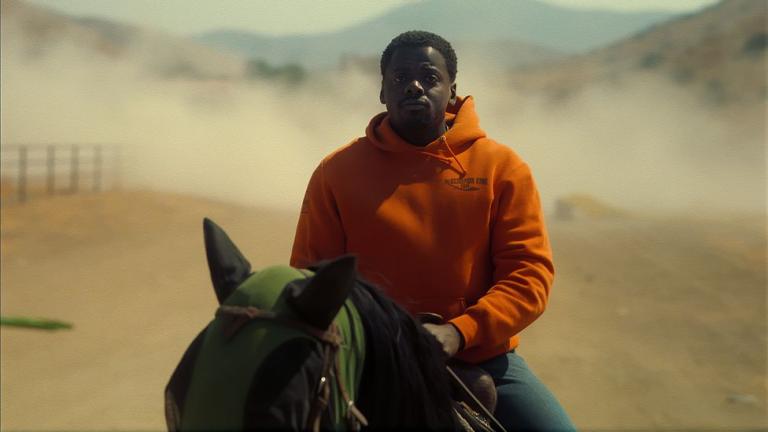 While Damien Chazzelle's overheated silent era opus, Babylon exceeded his grasp, two of the finest films of 2022 leaned into our rich cinematic history.  Jordan Peele crossed the Spielberg-era of mysterious aliens with the painful experience of African-American cowboys and stunt performers in Nope. It delivered the big screen thrills we want from a summer flick but added insightful commentary on child stars, minority performers, and others who have been sucked up in the Hollywood apparatus.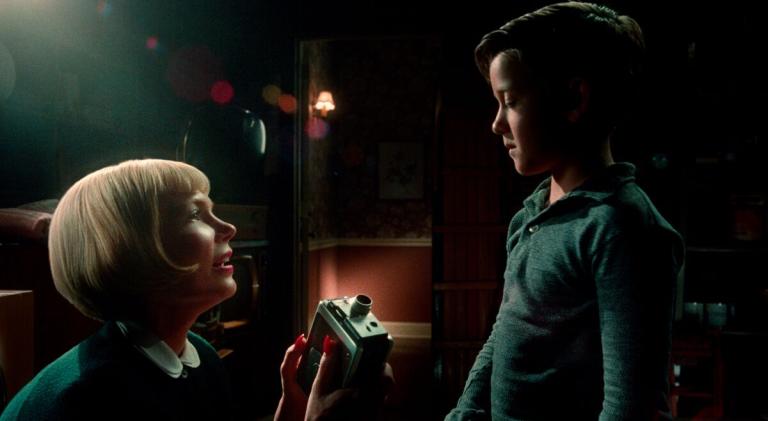 In The Fabelmans, Spielberg provides a decoder ring for his storied career. We get the suburban neighborhoods, the boys on bicycles a la E.T., the aspiring World War II epics that were realized in Private Ryan decades hence. We also see the pain in his family of origin that fueled his hunger for happy endings. Ultimately, we're invited anew to consider the melancholy that has actually animated his life's work.
What did we want from the movies in 2022? Nostalgia and brand names mostly prevailed. The visceral thrills provided by Top Gun: Maverick were such a pleasurable cinematic throwback.  How rare to have a sequel that improves upon the original. After two years of Covid fears, it felt exhilarating to simply sit amongst strangers and whoop and holler at the screen. Michael Bay's frenzied Ambulance chase was also a deeply satisfying trip. Jake Gyllenhaal leaned into the unapologetically stupid material to deliver a hypnotic performance turned up to eleven. The vivid visuals in Avatar: The Way of Water popped onscreen as well. While I marveled at the seamless blend of live actors and digital creations in The Way of Water, I continually snapped back to the strange choice to advocate for Native peoples and ocean preservation through motion capture and virtual production. Spectacle overwhelms James Cameron's aspirations towards substance.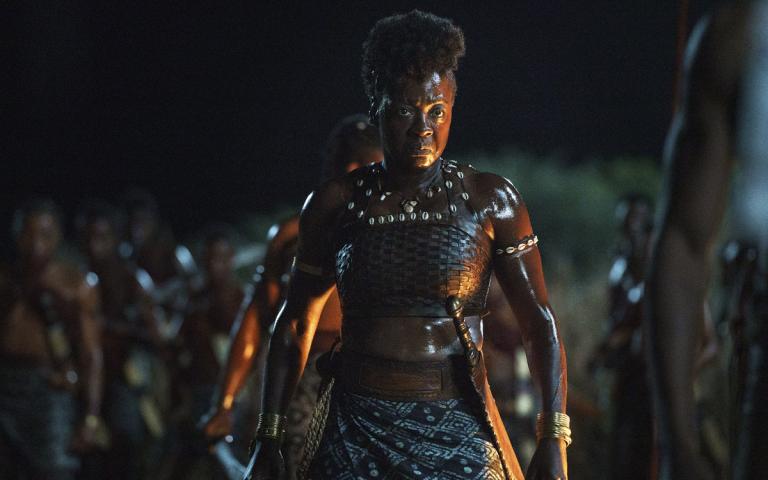 I appreciated the attention to detail of two mythological movies rooted in history. The Northman was an immersive plunge into Viking battles of 1000 years ago. It was strange, disorienting, and exhilarating. Such primal 'berserker' energy is far too rare in studio pictures. The Woman King was unfairly maligned for its historical fictions, yet I found the ensembles' performances quite compelling. Director Gina Prince-Bythewood stages the battle scenes with classic Hollywood polish that makes the quieter character moments even more compelling. The rigor of the Agojie warriors of Dahomey felt earned, turning trauma into training.  Both epics took us to places I hadn't seen onscreen with a rigor that enveloped me in the era.
Detective Benoit Blanc returned with even more panache in Glass Onion. Rian Johnson's critique of the privileged affluent contained plenty of bite. I preferred its playfulness to the obviousness of Triangle of Sadness. I don't need to watch wealthy bomb makers vomit on a cruise to grasp that greed is bad. The detective endeavoring to solve a murder in Decision to Leave meets his romantic match. This Korean take on Hitchcock's Vertigo twists in on itself, morphing from a whodunit to a 'will they or won't they' of profound pathos.  From the mountains to the sea, love endures as life's most elusive mystery.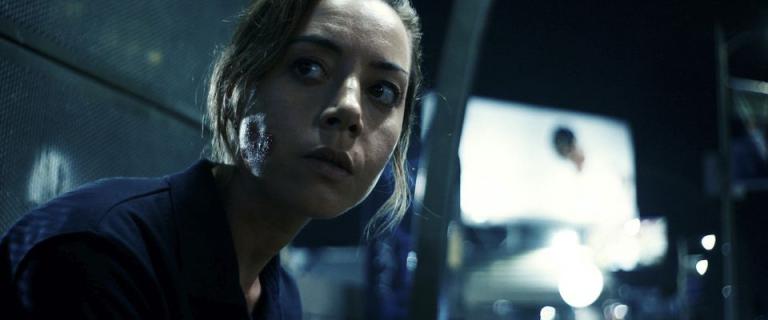 I actually preferred the nervy heroines in the title roles of Kimi and Emily the Criminal. Both Zoe Kravitz as Kimi and Aubrey Plaza as Emily enter into the hidden sides of criminal enterprises and have to push beyond their comfort zones to survive. How can a filmmaker of Steven Soderbergh's renown make a crafty confection like Kimi that generates almost no measurable audience reaction or online chatter (find it on HBOMax)? A second life on Netflix allowed Emily the Criminal to generate some reflection on the dead-end jobs that can drive an indebted millennial to desperation. Emily is what can happen to an art student with no money, few prospects, and a pile of bad college debt. Director John Patton Ford's first feature is as taut and hardened as Emily—battle tested, determined to break through.
A trio of acclaimed Oscar nominees also chronicle artists' struggles. They consider how the pursuit of glory may warp our character. While each had moments to admire, their overall effect was more muted than I expected.
Austin Butler won me over as Elvis even while the film itself and especially Tom Hanks' laughably bad accent as Colonel Tom Parker, endeavored to push me out.  Excessive director Baz Luhrman connects Elvis' genesis to the African American, Pentecostal church experience. The Spirit unleashes a force in Elvis that neither he, nor his audiences can contain. Butler's show stopping rendition of "If I Can Dream" rises above the pulpy material. The King may be dead but this cinematic fever dream ensures that the legend lives on for a new generation of filmgoers.
Perhaps Colin Farrell's Oscar nod will be more of a collective award. The former matinee idol demonstrated such remarkable range between his feral Penguin in The Batman, his lifesaving diver in Thirteen Lives, and his precise tea connoisseur in After Yang. As we continue to recognize the growing impact of Artificial Intelligence, the deep humanism of After Yang will take on increasing relevance.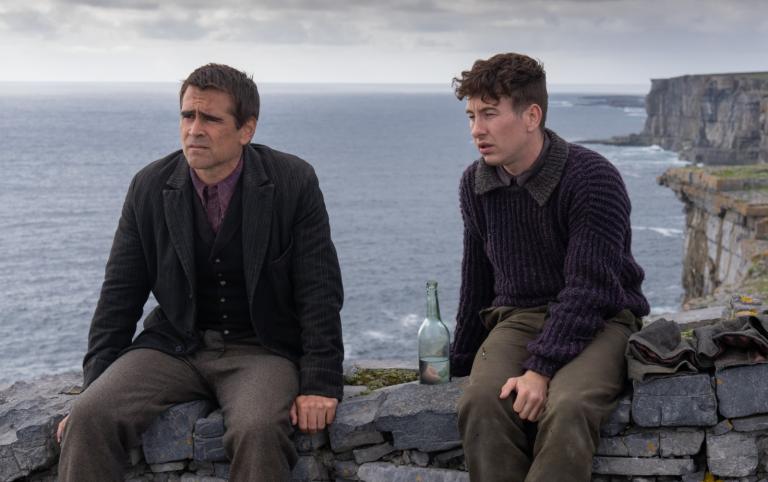 Ferrell's demeanor as dejected hound dog Padraic in The Banshees of Inisherin is perhaps the most surprising of his four lead roles in 2022. Dull niceness has never been portrayed with more compassion (except in the supporting performance of Barry Keoghan). As brooding musician Colm, Brendan Gleeson stands in for director Martin McDonagh in raising question of whether to dedicate our days to crafting an enduring artistic epitaph or 'waste time' with small minded friends. Surely, the choice is not either/or as  Pádraic's sister Siobhán makes clear. While I admired the craft of Banshees and recognized its scathing commentary on the futility of civil war, I didn't gain much new insight. Yes, artists and inventors struggle with whether to concentrate upon their craft or to live in community. And our capacity for stupidity, self-destruction and self-immolation remains boundless.
It is easier to admire Cate Blanchett's ferocious portrait of Lydia Tar than to love the chilly movie.  She is a case study in the art (and danger) of self-invention, manipulating others in line with her monstrous ambition. Yes, Tar is a cautionary tale. Perhaps it is merely Lydia's nightmare reflecting her mistreatment of nearly everyone she encounters.  The relentlessly dour tone wore me down and turned me off. The notion that even gay women can be sexual abusers failed to register as shock or tragedy.
In contrast, Women Talking and She Said make an empowering double feature.  We've heard plenty about the sexual abuse and power plays of Hollywood producer Harvey Weinstein. She Said wisely chooses to concentrate upon the determined reporters and brave women who wouldn't let the rumors go uninvestigated. It is about the power of solidarity to overcome systemic evil and break the grip of silence. If you're a fan of All the President's Men or Spotlight, She Said will renew your faith in journalism.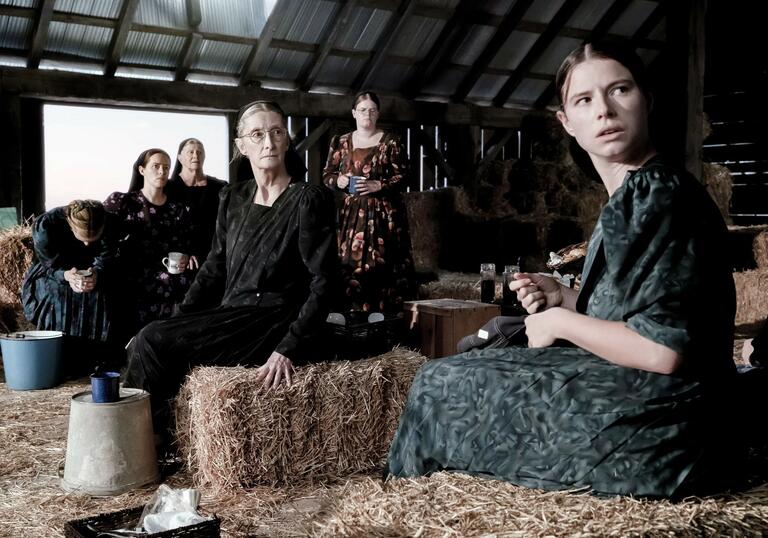 Women Talking is an ensemble piece about abuse within a cloistered religious community. The true story behind these atrocities committed by Mennonite men should give all male dominated institutions pause. Director Sarah Polley gives each survivor clarifying moments of confusion and anger. Forgiveness may be an admirable virtue, but these victims need to take even more definitive action to protect themselves and their children.
While All Quiet on the Western Front won the BAFTAs, two smaller films about veterans struggling with the wages of war back home stuck with me. In Crossway, Jennifer Lawrence plays a soldier try to rebalance after a traumatic brain injury. The solidarity extended by a car accident survivor (featuring a magnetic Brian Tyree Henry) pulls them both of out of their shells. John Boyega is riveting as a vet who has reached the end of his tether in Breaking. A bank heist only complicates his desperate efforts to get his family the treatment they need. As a police mediator, the late great Michael K. Williams also invokes so much empathy.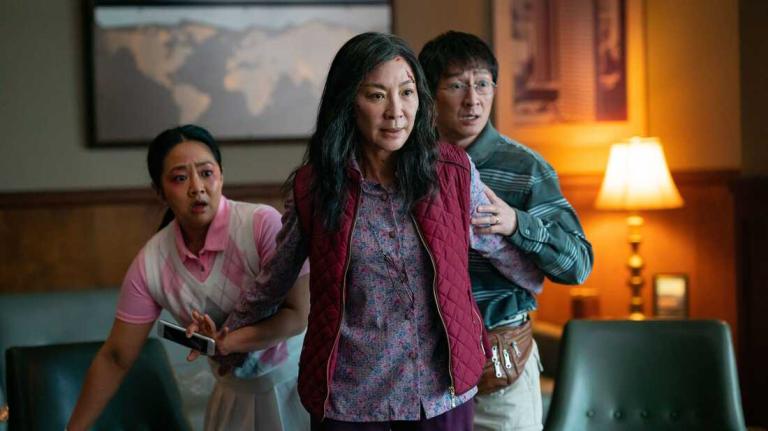 When the trailer for something fresh like Everything Everywhere All At Once arrived, I felt my spirit lifted by the possibilities contained therein. Everything Everywhere All At Once and The Unbearable Weight of Massive Talent will always be intertwined in my mind because I saw them on the same weekend. They both play with personas, the gap between how we present ourselves and our more mundane realities. Do we all have a superhero lurking within us, waiting to be called into battle? The ubiquity of Marvel and DC comics has embedded such grandiosity in our brains. Consequently, the inevitability of death and taxes presents a daunting challenge to our higher aspirations. While Nicolas Cage and Pedro Pascal are content to deliver a diverting bromance in Unbearable Weight, Everything Everywhere aspires to bake the entire bagel: life, love, pain, pathos, family.  The Daniels fractured fairy tale may be too ambitious and a bit overlong, but it stands apart as the most original and exhilarating film of 2022. The Chinese immigrant experience gets writ large for all of us to consider our own existential crises. Michelle Yeoh and Ke Huy Quan deserve their Oscars for finding kindness amidst the manic madness of our always-on lifestyles.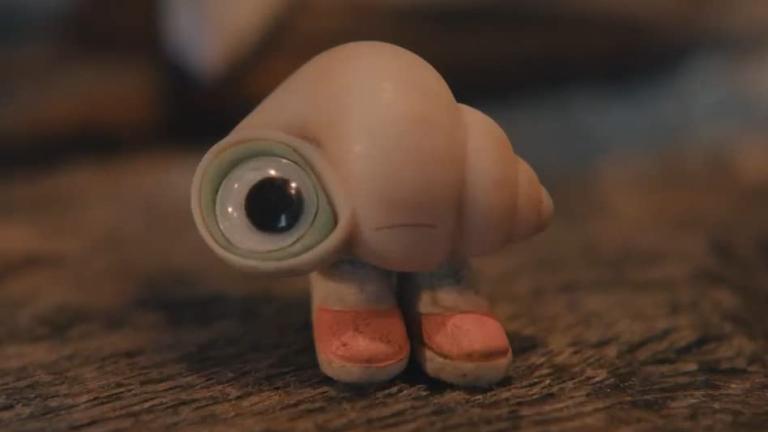 Three of the quieter films I saw in 2022 have stayed with me the longest. All process grief in highly creative ways.  While the charm of Marcel The Shell with Shoes On initially leads to laughter, the further we venture into his predicament, the more our heart aches.  My focus shifted from how this ingenious animated film was made towards how Marcel summoned such resolve. That's true movie magic. Petite Maman engages in a bit of magic as well, a switch that enables a young girl to process the death of her grandmother and her mother's grief. So much sweetness and light is packed into this compact French film. For all who've lost a beloved Maman, director Celine Sciamma has crafted a cinematic gift for all ages.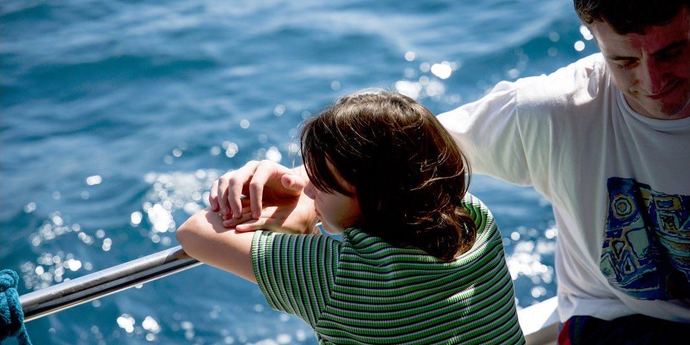 Aftersun feels like a faded photo from our childhood, made even more indelible with time. So much about our parents' inner lives is hidden in our childhood that we often spend the rest of our lives trying to piece the mystery together. In her feature debut, filmmaker Charlotte Wells combines the innocence of her youth with the wisdom of time. The repressed memories of a singular week of vacation with her Dad holds clues to the complexity of love and loss that linger long after the languid film fades to white.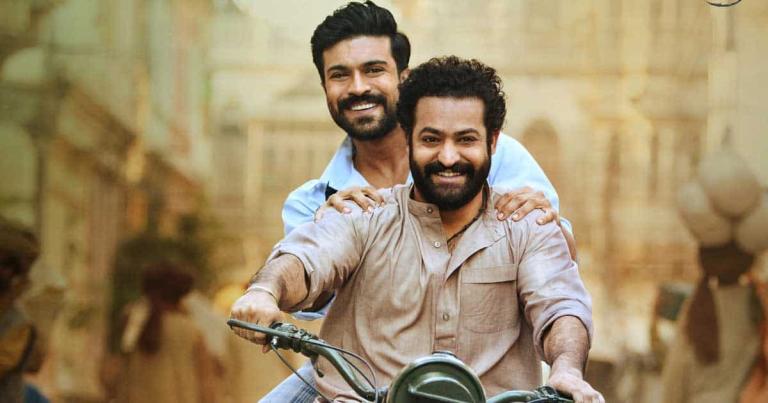 None of these movies could surpass the sheer delight of RRR, S.S. Rajamouli's delirious historical bromance.  I beamed throughout the three hours of roaring tigers, rousing dance offs, and revolutionary resistance to British colonial rule.  The outrageous digital effects may not pass the test of time, but the joyous panache of 'Naatu Naatu' will endure. In RRR, Tollywood (as in Telugu language productions) beat Hollywood at its own over-the-top game. Perhaps, like most filmgoers, I simply wanted to laugh, clap, and cheer in the dark. RRR demonstrated that the wide-eyed wonder of film can be restored. It just may have to be imported.
My Favorite Films of 2022
RRR
Everything Everywhere All at Once
Aftersun
Petite Maman
Nope
The Fabelmans
Marcel the Shell with Shoes On
The Northman
The Woman King
Emily the Criminal
Decision to Leave
The Banshees of Inisherin
She Said
Women Talking
Top Gun Maverick
Ambulance
Avatar: The Way of Water
After Yang
Kimi
Jackass Forever
Thoroughly Entertaining:
The Unbearable Weight of Massive Talent
Glass Onion
Black Panther: Wakanda Forever
The Outfit
Hustle
The Black Phone
Argentina 1985
Elvis
Cha Cha Real Smooth
Prey
Still Need to See:
Eo
Hit the Road
Living
No Bears
Return to Seoul
Saint Omer
Till
Most Overlooked: