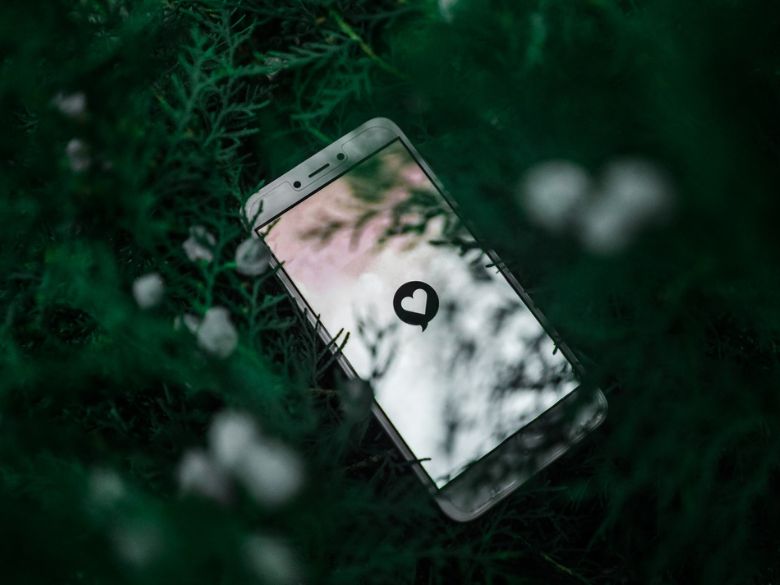 In this digital age, dating apps are popular tools for meeting new people and potentially finding love. However, for individuals with strong religious beliefs, online dating can be daunting. How can you navigate this world while staying true to your faith? Thankfully, there are faith-friendly dating apps that cater specifically to individuals who want to maintain their religious values while searching for a partner. These apps provide a platform where like-minded individuals can connect and build meaningful, lifelong relationships.
Let's explore the challenges of online dating for people of faith and the benefits of using faith-friendly dating apps.
Note: This post contains some affiliate links. I may make a small commission when you purchase an app or subscription from some of these companies. 
Challenges of Online Dating for People of Faith
Online dating presents unique challenges for people of faith. The potential clash of values is a major concern. Many mainstream dating apps focus solely on physical attraction and casual encounters. This may not align with the beliefs and values of individuals seeking a committed, long-term relationship rooted in faith.
Another challenge is the fear of judgment or rejection. Some individuals may hesitate to disclose their religious beliefs on mainstream dating apps, fearing they will be judged or rejected by potential matches. This can lead to a lack of authenticity and a sense of disconnect. Further, the abundance of options on these apps can be overwhelming. This makes it difficult to find someone who truly values and understands the importance of faith in a relationship.
Finally, as a Christian single, you run the risk of encountering individuals who do not share or respect your religious beliefs. This will lead to frustration and disappointment. It can be disheartening to invest time and emotion into someone, only to realize that faith is not a priority for them.
Don't forget the Bible's warning to not be unequally yoked with unbelievers (2 Corinthians 6:14). That warning is in there for a good reason. God knows how hard it would be for you to be in a relationship with someone who doesn't share your beliefs. He wants to protect you from that.
Benefits of Using Faith-Friendly Dating Apps
Faith-friendly dating apps offer solutions to the challenges faced by people of faith in the online dating world. These apps provide a safe and inclusive environment where individuals can connect with others who share their religious beliefs and values. By using these apps, you can be confident that the people you meet are seeking a similar kind of connection rooted in faith.
One of the primary benefits of faith-friendly dating apps is the ability to filter potential matches based on religious preferences. This feature allows you to prioritize finding partners who share your faith, thus eliminating the risk of wasting time on individuals whose beliefs do not align with yours. Additionally, these apps often provide detailed profiles that allow you to learn more about a person's religious background and values before initiating a conversation. This helps to establish a solid foundation for meaningful connections.
Finally, faith-friendly dating apps foster a sense of community among users. These apps often have dedicated forums or chat rooms where individuals can engage in discussions about their faith, share experiences, and seek advice from others who understand the importance of religion in their lives. This sense of community can provide much-needed support and encouragement throughout the dating process.
Overview of the Top Faith-Friendly Dating Apps
Now that you understand the benefits of using faith-friendly dating apps, let's explore some of the top platforms available.
Each of these faith-friendly dating apps has its own unique features and advantages. It's important to explore and understand the platform that aligns best with your specific needs and personal preferences. Of course, you should always spend time in prayer before downloading or visiting any of these apps. See what the Holy Spirit says about the best way to proceed in your online dating journey.
Features and Advantages of Each App
Higher Bond
Higher Bond stands out with its strong emphasis on faith, authenticity, and Holy Spirit-leadings. The app offers in-depth profiles that allow users to share their views on everything from R-rated movies to premarital sex. The matching system takes into account factors such as compatibility, lifestyle choices, and relationship goals. This ensures users are connected with like-minded believers. Best of all, you get to send and receive messages to/from your matches for free. And, as I mentioned above, you can use the app and take advantae of all its feature free for three months.
Christian Mingle
Christian Mingle is one of the most-downloaded Christian dating apps available. As such, you'll be able to browse through a lot of people to see if anyone's profile looks interesting. If you do, you'll be able to send them a "smile" for free. If they smile back at you, you'll know they're interested. At that point, though, you will have to shell out some money to start actually messaging them for real. The reviews are mixed on this app. It must be doing something right, however, because it's still going after all this time.
eHarmony
The eHarmony app includes access to its famous personality profile that looks at various compatibility factors when making its matches. That was one of the things that drew me to the site back in 2004. They offer a free plan, which gives you basic access to their most popular features. You can start viewing and connecting with people before you pay anything. To go deeper in the interactions, however, you will need to sign up for one of their premium membership plans for six, 12, or 24 months, with the knowledge that sometimes finding the love of your life takes time.
Upward
Upward offers right-left swipe ease of acceptance or rejection of user profiles. If you want to connect in-depth with anyone, you will have to pay to play. As mentioned above, the app interface lends itself more to casual interactions. These can certainly be meaningful and shouldn't be written off completely. However, as people who want to honor God and His design for marriage, we should use caution, especially when it comes to matters of the heart. Even casual relationships can take us farther away from God's plan and purpose than we want to go.
Success Stories from Using Faith-Friendly Dating Apps
Many individuals have found love and built lasting relationships through faith-friendly dating apps. These success stories are a testament to the effectiveness and value of these platforms. For example, one app user met her match with eHarmony, and she mentioned that several of her friends met and married through eHarmony.
I've already mentioned the one reviewer who found a decent short-term relationship at Upward. However, Candie and Elias are one couple who successfully found and made a long-term commitment to each other on Upward. You can read more about their story here.
I was unable to find anyone who mentioned meeting a committed partner through Higher Bond because it is a newer app with a relatively small user base. However, several users mentioned they sense the potential for great things from Higher Bond because it feels more like a place where you would find your forever match.
Christian Mingle has a whole page on their site devoted to couples' success stories. Take some time to browse through these for inspiration and encouragement.
These success stories highlight the power of faith-friendly dating apps in bringing together people who seek love and companionship while remaining true to their religious beliefs.
How to Choose the Right Faith-Friendly Dating App for You
With numerous faith-friendly dating apps available, it's essential to choose the one that aligns best with your religious beliefs and personal preferences. Here are some factors to consider when selecting a faith-friendly dating app:
Religious affiliation: Ensure that the app caters specifically to your religious community and values, or that you can at least find people who share your beliefs on the app.
User base: Consider the size and diversity of the app's user base. A larger user base increases the chances of finding a compatible match. This could, however, make things more difficult, in that you will have to sift through more profiles of users who are not exact matches. Tread carefully and prayerfully, especially on the larger sites.
Features and functionality: Evaluate the features offered by each app and determine which ones are most important to you. This may include advanced search filters, compatibility algorithms, or communication tools.
User reviews and success stories: Read reviews and success stories from other users, like the ones I've included above. These will give you insight into the app's effectiveness and user experience.
Tips for Navigating the World of Online Dating with Your Faith Intact
While faith-friendly dating apps provide you with platforms that align with your religious values, it's still important to approach online dating with caution and mindfulness.
Here are some tips to help you navigate the world of online dating with your faith intact:
Be clear about your religious beliefs and values in your profile. This will attract individuals who share your faith and prevent misunderstandings or disappointment later on.
Take the time to get to know someone before meeting in person. Engage in meaningful conversations, and ask questions about their faith and values to ensure compatibility.
Trust your instincts. If something feels off or goes against your religious beliefs, don't hesitate to move on. Prioritize your walk with God, and don't compromise your beliefs for the sake of a human relationship.
Seek guidance and support. Share your online dating experiences with trusted friends or mentors who can provide guidance and support throughout the process. They can offer valuable insights and help you stay grounded in your faith.
Safety Precautions to Consider When Using Dating Apps
While faith-friendly dating apps strive to provide a safe environment, it's crucial to prioritize your safety when using these platforms. Here are some precautions to consider:
Protect your personal information. Avoid sharing sensitive information, such as your home address or financial details, with individuals you've just met online.
Take your time. Don't rush into meeting someone in person. Take the time to establish trust, and get to know them better before taking the next step.
Meet in a public place. When you decide to meet someone offline, choose a public location for your safety. Let a friend or family member know about your plans.
Report any suspicious behavior. If you encounter any suspicious or inappropriate behavior on a dating app, report it to the support team immediately.
By following these safety precautions, you can enjoy the benefits of online dating while ensuring your well-being and preserving your faith.
Finding Love Online While Staying True to Your Beliefs
You don't have to compromise your faith in online dating. Faith-friendly dating apps provide a solution for people of faith who are seeking meaningful connections rooted in their religious beliefs and values. By using these apps, you can navigate the world of online dating with confidence. Rest assured that you are connecting with individuals who share your faith and prioritize the same kinds of relationships.
Remember to approach online dating with caution, prioritize your safety, and seek guidance from trusted individuals. With the right mindset and the right app, you can find love online while staying true to who you are.
Ready to find love while staying true to your faith? Download a faith-friendly dating app today, and start your journey towards a meaningful relationship rooted in your religious values.