According to Lifeway, Vacation Bible School (VBS) began in 1898 and reaches 2.5 million people every year. With more than 25,000 churches participating, there were 70,000 salvations as a result of VBS in 2017 alone. VBS is an incredible opportunity to reach children for Jesus!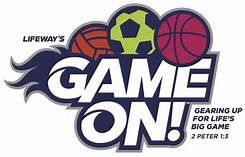 I've been involved in VBS for over 30 years. When I was a little girl, we marched down the center aisle of the sanctuary, had lemonade and cookies for snack, and slid down a cardboard slide made by a WWII veteran. We sang about being in the Lord's army and aboutZacchaeus being a wee little man. We pledged to the American flag and the Christian flag – which we still do today. But, other things have changed since I was a child. We now have elaborate themes, professionally written curriculum, and rotations including missions, music, crafts, and recreation. Then and now, VBS is an awesome time of the year. One of my favorites, in fact.
I posed a question on Facebook asking folks to respond with their favorite aspects of VBS, either as children or as adult volunteers (or participants now that some churches, including mine, has a class for adults too!) I received many responses…here are a few:
Teaching the youth class in our VBS this week. My favorite part is looking at them and seeing the "light click" when we're discussing the lesson and they understand it.
Worship! I have always love the music in VBS. I've volunteered in almost every position but worship will always be my top!
I loved doing the crafts as a kid.
But this one was my favorite:
Leading a child to Christ. There is nothing like it when their heart is so tender towards God and they desire to trust Him.
That is what VBS is really all about. The lesson, worship, crafts, and everything else is all designed to point children to Jesus. Clearly, VBS has a huge impact on lives, and is something we should be excited about and thankful for. I am grateful for my many years of involvement – both as a participant and volunteer, and am looking forward to many more decades of VBS to come. If you aren't already, prayerfully get involved. Take your children, grands, nieces, nephews, and neighbors. Volunteer. Attend – even as an adult. You won't ever regret time spent investing in VBS.
It's not too late to share your favorite part about VBS. Please leave a comment!