As we approach Earth Day, the stakes for our planet have never been higher. Here are 5 ways to cultivate our attention, and claim our individual and collective power.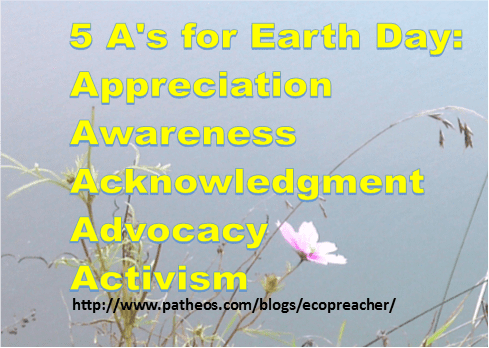 Runaway climate-change. Species disappearing at alarming rates. Storms unleashing billion-dollar catastrophes. Lack of access to clean water for millions.  These are just a few of the global ecological threats confronting humanity.  Add to that the current administration's plans for gutting EPA and rolling back life-saving regulations, and even the most optimistic among us can fall into green-tinged despair.  Here are five practices in exercising our agency – both individually and collectively – that can help counter feelings of powerlessness and reignite creative acts of resistance.
Appreciation
Overcoming what Richard Louv calls "nature deficit disorder" is essential for not only cultivating a relationship with the world around you, but for restoring physical, emotional and physical well-being.  Even if you can only find a patch of weeds in an abandoned lot, take a few minutes to settle into a circle of nature for a few minutes of observation, contemplation, and appreciation.  Cultivate the habit of noticing . . . What lives here?  What passes through? How do the smells change between morning and evening? What surprises you with unexpected joy?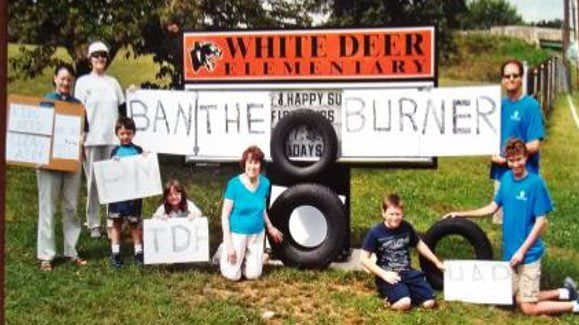 Awareness
Following Twitter feeds from your favorite "big greens" (Sierra Club, Greenpeace, World Wildlife Federation) are one thing.  But learning about local environmental issues that affect your community can equip you for engagement that makes a difference closer to home.  Seek out the groups that are working on natural lands preservation, community gardening, and addressing threats to local waterways, for example.  Educate yourself about how you can connect with your neighbors to improve the quality of life for your community.
Acknowledgment
Giving space for eco-grief is necessary during this time.  Lament is an important spiritual practice in most of the world's religions. Biblical theologian Walter Brueggemann notes that lament enables us to do three things: 1) recognize the reality of injustice, loss, and grief; 2) name the injustice as intolerable; 3) and ultimately, be moved to action to make things right again.  As island nations lose their homes to rising sea levels, as children suffer from preventable diseases due to environmental toxins, as we watch majestic icebergs calving their bodies into the ocean, what other response can we expect, other than what I call "raging lament"?  This energy is necessary, and must be channeled into the last two aspects of resistance: advocacy and activism.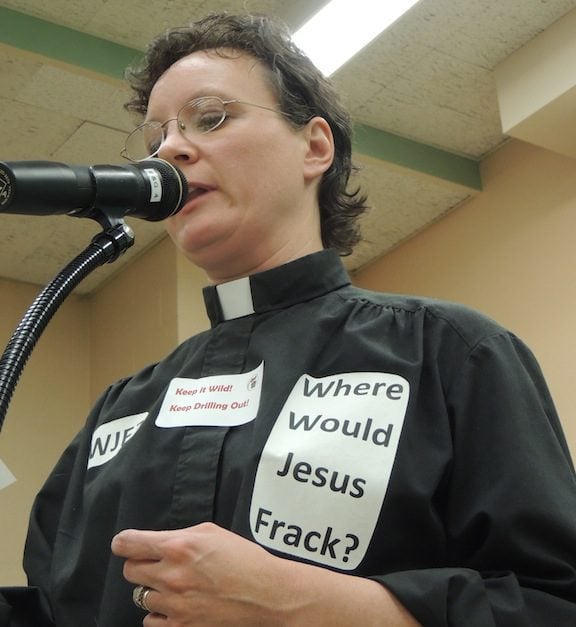 Advocacy
The democratic act of exercising our collective voices to address injustice and effect change is experiencing a resurgence in the face of autocratic policies and heavy-handed legislation.  While there are seemingly unending emergencies of human rights violations erupting weekly (sometimes daily), we need to remember that advocating for environmental protections, climate action, and habitat protection remain vitally important for our species.  Many people don't recognize the way environmental issues impact and exacerbate nearly every other issue our nation faces – from immigration and refugees, to energy production and jobs, to healthcare.  Use your voice to speak out and help people connect the dots.  Protecting water, land, air and public health remain just as important, and even more so, since the election.
Activism
The Indivisible Guide put together by former congressional staffers to help people resist the Trump agenda has been an invaluable resource for helping individuals connect at the local level and leverage their collective power in support of policies important to them (or fighting against their elected leaders in effective ways).  The strategies and tactics they describe are also key to being an activist for Earth.  They point out that while education and advocacy are important, there's no substitute for a body in the chair at a congressional representative's office. Or holding a cardboard sign in a protest rally. Or standing at the mic at a town hall.   As Princeton religion professor Jeffrey Stout reminds us, "blessed are the organized."  Get involved with the local groups who share your passion for protecting the environment, and find ways to be both creative and methodical in carrying out acts of resistance and renewal.
---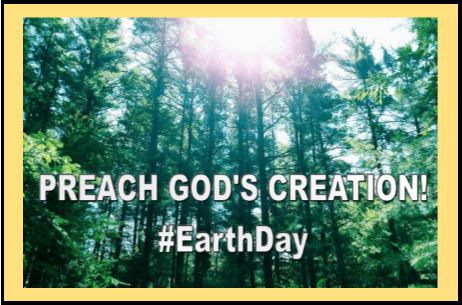 For a reflection about preaching on Earth Sunday, click here.
For ideas on incorporating Earth-care into faith practices and preaching, try 17 Ways to be an EcoPreacher.
For ways to help children connect their faith with their love of nature, click here.
Also read:
A Dozen Bible Passages for Preaching a Creation-Care Sermon
Six Children's Sermon Ideas for Earth Day
---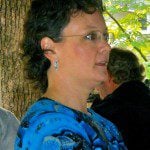 Leah D. Schade is the Assistant Professor of Preaching and Worship at Lexington Theological Seminary (Kentucky) and author of the book Creation-CrisisPreaching: Ecology, Theology, and the Pulpit (Chalice Press, 2015). 
You can follow Leah on Twitter at @LeahSchade, and on Facebook at  https://www.facebook.com/LeahDSchade/.