Webinar: Preaching Controversial Issues
Tuesday, Nov. 14
1:30 – 3:30 p.m., EST
Rev. Dr. Leah D. Schade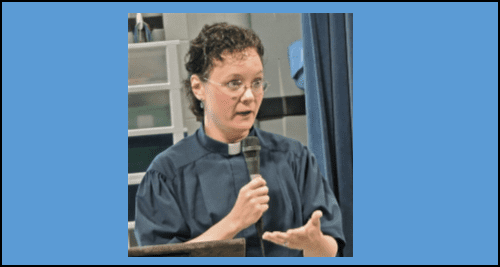 You want to preach prophetically, but how to do so without risking your position or your pastoral relationships?
Addressing issues of public concern from the pulpit is fraught with risks, but also offers opportunities for proclaiming the gospel and building community in profound and contextual ways. The seasons of Advent and Christmas are especially appropriate for preaching prophetically about justice issues that impact our congregations. Consumerism, immigration, climate change, violence, racial/ethnic tensions are just a few of the "hot button" topics for which the biblical texts have a word. But how can we proclaim the gospel in the midst of this contentious political climate – without being divisive or partisan?
Insights from research, scripture, and theology
This 2-hour webinar with Rev. Dr. Leah Schade will help preachers envision new ways to engage the public sphere with both pastoral wisdom and homiletic imagination. Informed by insights from her survey of over 1200 clergy entitled "Preaching about Controversial Justice Issues," Dr. Schade will provide both scriptural and theological insights for crafting sermons with courage and prudence in this politically divisive time.
Join the webinar online or in-person at Lexington Theological Seminary, 230 Lexington Green Circle, Suite 300, Lexington, KY 40503.
Cost: Just $10 per log-in
(No limit to the number of participants, so bring your clergy friends around the screen! Perfect for clergy groups – gather for lunch, and then log on to the webinar.)
Want to attend but have a conflict?
The webinar will be recorded, so simply register and watch it at your convenience.
For more information, or to register: https://www.lextheo.edu/webinar-series/
Contact: Deena Ainslie, (859) 280-1212, or dainslie@lextheo.edu
---
Leah D. Schade is the Assistant Professor of Preaching and Worship at Lexington Theological Seminary (Kentucky) and author of the book Creation-Crisis Preaching: Ecology, Theology, and the Pulpit (Chalice Press, 2015).
Twitter: @LeahSchade
Facebook: https://www.facebook.com/LeahDSchade/.