This is Part Two in a three-part series about For the Beauty of the Earth: A Lenten Devotional. [Read Part One here.] These questions are from a Q&A posed by Disciples News Service and Chalice Press about the nature-themed devotional I've written. As we prepare for Lent and Easter, as well as the 50th Anniversary of Earth Day, the church has a unique and urgent opportunity to connect faith and Creation care.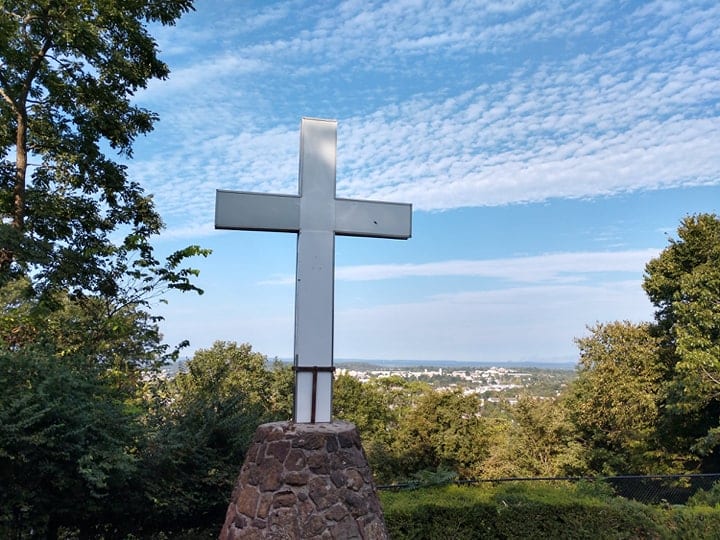 Why is Creation care such an urgent issue for the church?
The climate emergency and environmental crises we face directly impact the people of God. Farmers in our congregations deal with increased flooding and droughts. Children in our churches suffer from asthma due to air pollution. Churches in areas hit by catastrophic storms fueled by global warming minister to people in the aftermath of the devastation. And as we watch the extinction of so many of God's creatures, we are called to advocate for "the least of these" within our Earth community.
Once we come to terms with this global crisis and the threat of a world that is difficult for humans to live in, where do we turn for meaning, purpose, and guidance? People are looking to their faith leaders and houses of worship for a way forward. Christians look to the church for an authentic word of hope and spiritual guidance for how to face the future with courage.
The God we worship is a God of resurrection, even after life and hope have been crucified. So this crisis moment is one that can spark a larger spiritual transformation as well as reforming of our society into a more just, sustainable, and thriving world. The church and other houses of worship can help to usher in this reformation and transformation.
How can the church get more involved in Creation care on a day-to-day basis?
One angle for the church to use in approaching Creation care is to emphasize the link between environmental health and human health. Health and healing are common themes in nearly all religious traditions. Helping parishioners make the connection between God's desire for healing in their own bodies as well as healing for Earth's body can be a good framework for raising awareness about the need to address climate change and other environmental issues.
So, for example, a pastor could preach a sermon on how the Bible teaches us that God created the Earth, formed human beings, and calls us to cultivate and guard the land (Genesis Chapters 1 and 2). Or the preacher could do a sermon on 1 Corinthians 6:19-20 which talks about the body being a temple of the Holy Spirit and that we are responsible for glorifying God through our bodies. Naturally, then, we have a responsibility to protect our health and the health of others. Safeguarding the water, air, and land is one way we can protect human health. This is to the glory of God.
[For more on the connections between climate and health, read Faith, Health, and Climate: Finding Connections and Building Bridges that I co-wrote with Natasha DeJarnett for ecoAmerica's Climate for Health and Blessed Tomorrow.]
As an eco-preacher and the author of several books on Creation care, how has your faith impacted your response to the climate crisis?
I am committed to helping people and congregations learn how to do their part to care for God's Creation and support eco-justice issues. We need to put in place the strongest protections possible to defend public health, the fragile atmosphere of our planet, and the communities that will bear the costs and suffering from our addiction to fossil fuels and greenhouse gases.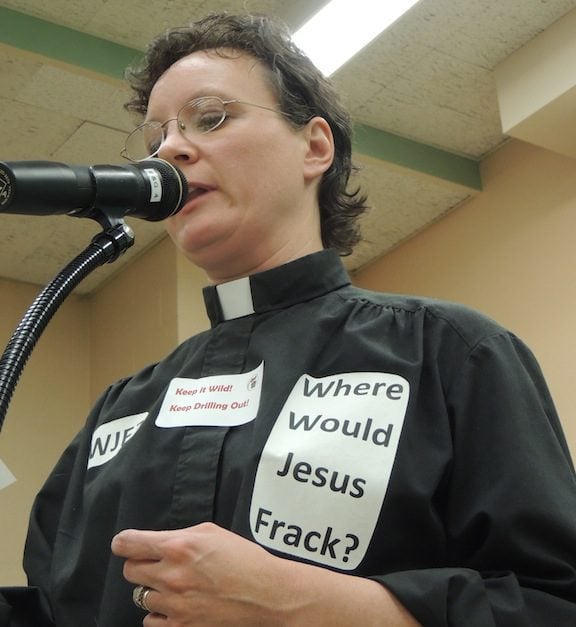 As a homilitician, I realize that preaching "good news" in the face of environmental devastation can be overwhelming for pastors and congregations alike. So, much of my teaching and writing has been about helping clergy to preach sermons that address environmental issues with forthrightness and imagination. I'm interested in discovering how to interweave both a prophetic and a pastoral voice on behalf of the ecological crises of our time while proclaiming God's activity of redeeming, restoring, and resurrecting the Earth community.
At the same time, I am committed to living into the public theology of the church as a moral and ethical voice at the table of community discernment. In my advocacy and activism, I believe that the climate crisis will bring us together across lines of religion, culture, race, gender, politics, age, and economic levels. When we creatively discern the vision of hope together and follow through with the work that needs to be done, there is great potential for healing and new life.
Read also:
Part One: Focus on God's Creation for Your Lenten Journey
Part Three: Creation-centered Spiritual Practices Focus Our Lenten Journey
Welcoming Children into God's Creation: 4 Things You Can Do Now
Climate Change Impacts Health, Families, and Wallets
---
Leah D. Schade is the Assistant Professor of Preaching and Worship at Lexington Theological Seminary in Kentucky. She is the author of Preaching in the Purple Zone: Ministry in the Red-Blue Divide (Rowman & Littlefield, 2019), Rooted and Rising: Voices of Courage in a Time of Climate Crisis (Rowman & Littlefield, 2019), and Creation-Crisis Preaching: Ecology, Theology, and the Pulpit (Chalice Press, 2015).
Leah's latest book is a Lenten devotional centered on Creation: For the Beauty of the Earth (Chalice Press, 2020).
Twitter: @LeahSchade
Facebook: https://www.facebook.com/LeahDSchade/