This is Part Three in a three-part series about For the Beauty of the Earth: A Lenten Devotional based on questions posed by Disciples News Service and Chalice Press about this Creation-themed devotional. [You can read Part One here and Part Two here.] The devotional has spiritual practices that help us focus our Lenten walk as well as our journey to the cross during Holy Week. For the Beauty of the Earth also has a bonus section of "50 Practices of Caring for the Earth" in honor of the 50th Anniversary of Earth Day and to accompany the 50 days of Easter.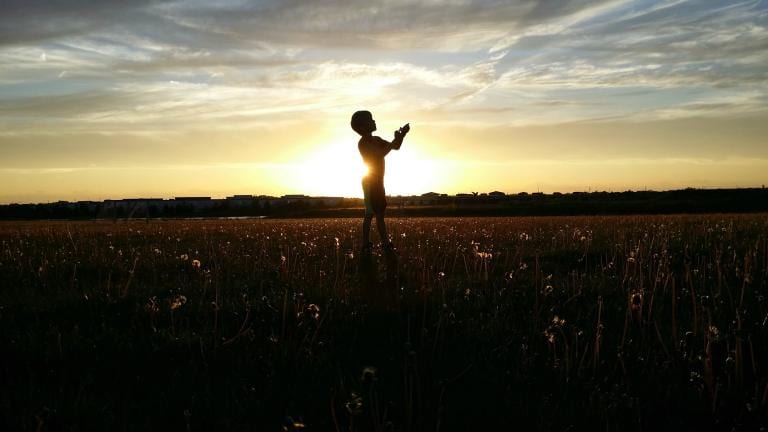 You include spiritual practices as part of the daily devotionals in For the Beauty of the Earth. How do spiritual practices deepen our faith lives, and what is one we might consider for Lent?
Spiritual practices can help sustain us when we feel overwhelmed. When we feel our energy depleted, when we can't see the next step in the path, or when we feel surrounded by uncertainty, spiritual practices can help us slow down and discern the wisdom we need. Spiritual resilience is essential in the face of the massive upheaval which we are experiencing across this planet. So these practices can be used by anyone who is seeking spiritual meaning and strength as they take action to stabilize the climate and to work toward a better future.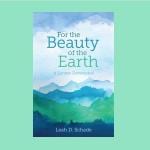 In For the Beauty of the Earth, one spiritual practice I suggest is to take a walk in your neighborhood, a favorite park, or a natural setting, and carry a bag with you. Pick up every piece of trash you find to recycle or dispose of in a proper receptacle. With each piece you place in the bag, offer a prayer for the person who dropped it. Pray for their eyes to be opened, their hearts to be changed, and their habits to reflect an attitude of peace with Earth. This spiritual practice can be done alone or with a group. For example, a church youth group could do this spiritual practice beginning and ending with one of the devotionals in the book. Spiritual practices like this can help us to stay grounded and to cultivate a peaceful heart.
You include a list of "50 Practices for Caring for the Earth" as a bonus section in the devotional. Can you share a few of your favorite practices with us, and some that might have the greatest impact?
Each week during the 50 days after Easter, I include a ritual of settling into a circle of nature for a few minutes of observation, contemplation, and appreciation. Maybe your yard, or a green space during your lunch break at work, or just a crack in the sidewalk where weeds and grass have pushed through. Cultivate the habit of noticing. What lives here? What passes through?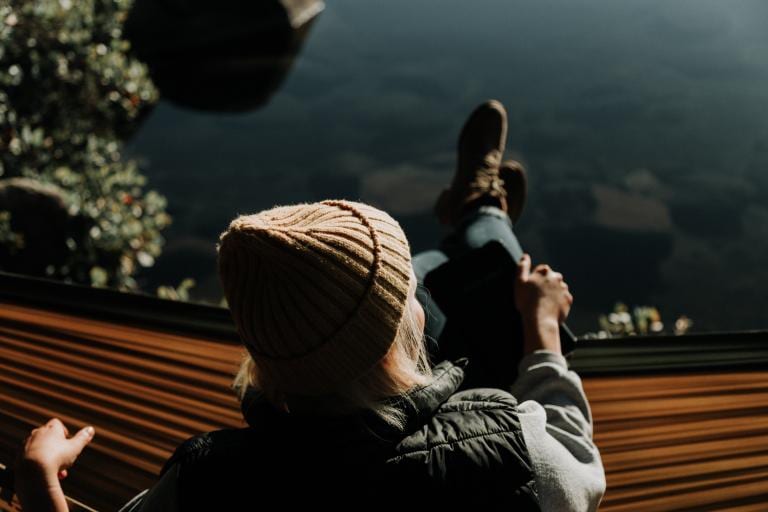 A practice like this helps us connect with the world God has made. It nurtures a deep appreciation, even awe, at the processes of life that go on all around us but that we may not notice. Because we have a relationship with this one circle of life within the larger sphere of our community, we may even be moved to advocate for Creation.
This is why I also include a spiritual practice of advocacy for each week, such as calling your local legislators and asking their position on climate change. As you talk, tell them you are a Christian who votes on climate issues and ask them to support climate legislation. Elected leaders need to know who we are and why we care about God's Creation. When we tell them that our position is informed by our faith, they pay attention to this. They know that people who are called by their faith are connected to their fellow congregants who share their commitment to protecting this Earth.
Churches have untapped power to make an impact in the public realm. When we advocate for legislation that protects air, water, land, and public health, we are living out Jesus's mandate to "love your neighbor as yourself."
[Looking for more Creation-centered spiritual practices? Check out Rooted and Rising: Voices of Courage in a Time of Climate Crisis co-edited by me and my colleague Margaret Bullitt-Jonas. It's a collection of 21 essays by religious environmental activists. At the end of each of the 7 sections, Margaret has written a powerful, poignant, and grounding spiritual practice for focus and resilience in the midst of the climate crisis.]
Read also:
Part One: Focus on God's Creation for Your Lenten Journey
Part Two: Churches Can Connect Faith and Creation Care for Lent
---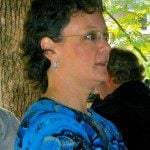 Leah D. Schade is the Assistant Professor of Preaching and Worship at Lexington Theological Seminary in Kentucky and ordained in the ELCA. Dr. Schade does not speak for LTS or the ELCA; her opinions are her own. She is the author of Preaching in the Purple Zone: Ministry in the Red-Blue Divide (Rowman & Littlefield, 2019), Rooted and Rising: Voices of Courage in a Time of Climate Crisis (Rowman & Littlefield, 2019), and Creation-Crisis Preaching: Ecology, Theology, and the Pulpit (Chalice Press, 2015).
Leah's latest book is a Lenten devotional centered on Creation: For the Beauty of the Earth (Chalice Press, 2020).
Twitter: @LeahSchade
Facebook: https://www.facebook.com/LeahDSchade/